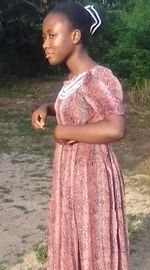 Greetings to everyone in the house 😍😇. Happy Sunday to you. How was the service? I believe you were blessed beyond expectations. We thank God for that. We had a combined service in church today and the service ended before noon.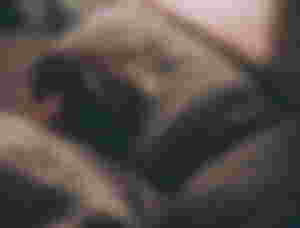 I have not been able to write articles for two days straight and today would make it third if I don't write. My absence is not intentional. I have been very busy in school. My examination is barely two weeks away. It was not even exams I was preparing for that made me absent here. I want to specially appreciate @TheRandomRewarder for not leaving me all these while. No matter how small, we still earn. Half a loaf is better than none.
I remember that I once wrote in one of my articles few days ago that I am working on a business plan. It is a group work given by one of my lecturers. We are ten in my group. I was made the group leader. I went to the market to find out the price of the chemicals that we are to use for the product our lecturer asked us to work on.
The first time I went to the market, I priced only the chemicals. I didn't price the bottles because I thought we were only going to use ordinary bottles but when I got back to school, our lecturer asked us to buy small kegs for the products and not use ordinary water bottle. I had to go back to the market again to price the bottles and then when I got back to school again we have to select a date for the exhibition. We contributed some amount of money for ten litres and I went to buy the chemicals including the bottles.
We did the practical last Friday and that was why I was unable to write any article here. I have been so busy teaching others on how to mix the ingredients because we are to do a video coverage and send the video to our lecturer. So I taught others how to do it and then we did a video and we are to send the video to my lecturer tomorrow and to explain how we did everything.
I didn't sleep for 48 hours straight from Thursday to Saturday. I've been working on the business plan and I must confess, it has not been easy at all. I had to search online, get books from one of my leaders who is into entrepreneurship and I had to use my hand-out as a guide from the executive summary to the financial plan. So I wrote everything and then I had to give it to the person to type. So today now, I will give the financial plan and the operational plan to the person that is typing because I had not finished it.
We are to submit tomorrow and I have to go back to the computer centre today to give it to them and finish the work. I was supposed to have finished writing it on Saturday but I went to school for my drama rehearsal which took a lot of my time. I left the house around 7:30 and we finished the rehearsal around 2:30pm. It was very hectic but glory to God we were able to do it very well. Our director and the choreographer from university of Ilorin have been very wonderful. We really appreciate them.
So this is the reason why I have not been active here. I appreciate your efforts for still reading my articles.