Don't sell your destiny ll
Hello 🙋 writers.
14th September, 2022.
How is reading and writing? Thank you all for your usual support for my articles.
My story continues...
I called Nelson to inform him about my intention to leave the secret cult. I told him about my last semester result which was so horrible. I told him I wanted to give my life to Jesus. Nelson created fear in my heart that if I should make any attempt to quit, I would die within the space of twenty-four hours due to the oath we swore on the initiation night.
Eventually, I was expelled from campus when it was finally known to the school authority that I was into a secret cult. I was expelled after spending four good years. I was running a five-year course. I couldn't go back home. Nelson was also expelled. I searched everywhere in the school and hostel but I didn't see him. When I called his number, it was not available. I went to Allyson's room but I was told that she had traveled. My whole world was crumbling before my very eyes.
I could not go back to my poor mother to tell her that I was expelled from school. I left school that day for the city and I got to town. I didn't have any particular location in mind. So that night, I slept under a bridge and during the night, a gang of thieves met me there and I was forced into their group. I started with pickpocketing and after that I graduated into a full blown armed robber for 5 years. We collected guns from unfaithful security men and paid them.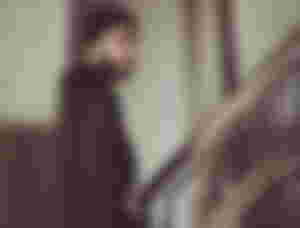 After five years, there was a particular operation I went for. After the operation, as we were about escaping, the car we snatched refused to start because the security alarm was on. As we tried to escape in another car, the police arrived the scene and we were arrested. We killed some policemen in the process and were charged to court for robbery and murder
When we got to court that day, I saw someone who resembled one of my mates. I quickly faced another side to avoid any drama that would happen in the court. It was the turn of the prosecuting counsel to speak. I expected him to begin to count all our offences but to my surprise, he kept quiet. When I looked at him, he looked at me also and mentioned my name. That was when I recognised the face that it was the same Nelson who introduced me to cultism five years ago that was the prosecuting counsel.
I wish the ground would open and swallow me up immediately. He told the judge that he wouldn't be able to continue with the case and so the case was adjourned till the following week. After we left the court, Nelson pleaded to see me and I asked how he eventually became a lawyer. He said when he got home that day that we were expelled that his father sent him overseas to study. He gave his life to Christ while studying law and he eventually got married to Allison after nysc.
You can see that I am the greatest fool on Earth. The two people who destroyed my life got their lives moulded and secured in God but mine was a wasted destiny. I sold it out. We were eventually sentenced to death by hanging and now I'm waiting for the day that my name will be called to be killed.
____________________
Thanks for reading. I hope you love my story. Don't forget to drop your comments.