Time to Heal!! But How much??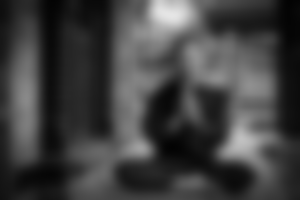 Good morning lovelies.. how are you all doing? I dedicated the entire yesterday to read articles and comment on them and did not make an article. I'm not blank as my mind has an N number of things to write about but the break was intentional. It felt like I was over doing it, like is it compulsory to post an article per day? I thought if I do not, Random rewarded will stop visiting me, because that happened during the typhoon back in November. I was away for 5 days and Rusty totally forgot about me lol.. it took another week of continuous posting, tedious interaction to bring back the glory to my profile. SO I kinda fear to take breaks..
However, as my daughter finished her lunch and was sitting idle, I looked at her and was sorrounded by sense of pity.. it has been almost 2 weeks since she has gone outside and it clearly showed on her face even though she had been such a good girl and never complained about it.. But, I thought we had to take her for a long ride on bike... My husband decided the destination and we started by 3:30 pm from the house and went for a long drive without any stop in the middle.. because India is such a populated country, if we stop somewhere to eat/drink anything, there is higher chance of getting infected because we are averaging 250,000+ cases each day.. I did not want that again after previous year damn... We came back by 5, that was a great long drive and we enjoyed it, especially my girl..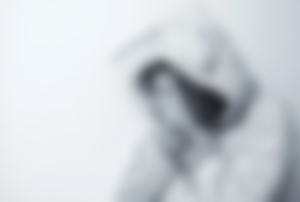 This post was about when the time one of my friends lost all her friendships with people just because she couldn't heal in time.. I kinda remembered this suddenly as I was trying to heal my daughter's mental health yesterday..
Many many years ago, my friend who was doing well in her studies fell in love with a boy out of blue.. that boy was just an average student, her parents and all of her friends warned her because he had bad reputation..he started to force her to take her out of classes and roam around beaches, theaters in the city and her grades were effected pretty badly.. not only that, he started isolating her from her friends.. the worse part is, she started to believe all his lies about her friends being jealous of her and pushed everyone away and even insulted few.. Her friends noticed all the red flags and informed her parents about her who took action..
Thank God to the parents, the police were involved and since all those kids are still below 18, which means minors, the boy was strictly warned and he was even dismissed from the college. His parents got themselves a transfer and they all left the city.. All her friends are so glad that happened so that the girl can now focus again on her studies and big dreams..
Her parents helped her in every shape and form, calmly explained her why he was a bad choice. They invited all her friends often to have dinner with her and even sent her with them to hangout and have fun.. However, the girl asked time from everyone to heal from the pain she was suffering as she blamed her parents and friends for causing the pain blaming them that they separated the couple "in love".. Over several years, she started to go from better to worse in the name of "healing" even though she was getting therapy.
The turn of the events happened when she saw a news article about the boy she loved, now a 23 year old man, who molested a girl who was working with him in the same office by drugging her drink and taking her along with him to his apartment.. Thankfully, that girl did not consume a lot and was in conscious when this happened.. she attacked him out of blue as he was trying to take advantage of her. This sudden attack sent him to shock and gave that girl time to escape and complain to the police.. He was sentenced to 5 years in prison...
This girl, who loved him sincerely believing all his sweet words is now regretting ever talking to him considering if her parents and friends did not help her, she would have been probably the one in the place of the other girl who got molested. BUT, looking back now, she lost in contact with all her close friends as she literally stopped talking them since college as they moved along with their lives.. Her parents talk to her normally but she understood they talk to her so that she wouldn't harm herself..
She took a long time to heal from her past and the present turned out to be lonely woman who crave for some friendship and love from her loved ones from the past... she is again taking counselling and hopefully she again starts talking to her friends and connect with them... if you ask me, her therapy is not the one she gets from the hospital but bringing her life together and becoming friends again with her besties... taking time to heal is okay, but never let that make you lose all your relationships that tried to help you heal..
That's all folks, do you ever try to take breaks and did it affect your profiles too? please lemme know
Shout out to my spons
Yours bloggingly