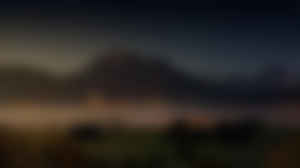 Once we all got the instructions from our trainer/guide, we started climbing the valleys, came across small ponds, watched few animals like foxes deer etc.. Evening reached in no time and by now, the forest and whole trekking region was completely covered with darkness because of the Sunset. Our excitement for all these moments slowly started to convert into alertness and fear as nothing is visible in the dark. "Torches out, everybody!!" our guide shouted and we took our respective torches and slowly but surely followed our guide carefully because there is no way to have a proper search in the forest until next morning when the Sun is out if one of us gets lost in the density of the trees. And God knows what wild animals are behind lurking for us in the dark.
"We still need to walk for a good 15 minutes and we will meet another group of people where we would set camps and spend the night. We shall cook and have a lot of fun in the camp fire today" .. The guide told this and everybody in our group cheered.. am sure most of them are happy for the mere factor that he mentioned dinner as we all are so freaking hungry right now. I was walking holding hands with Sham and suddenly lost grip of his hands when he fell down somewhere with a force and he screamed "Jack!!!!!!" .. I screamed "Sham.. nooo" and our entire group stopped in their tracks and pointed their flash lights at the place where Sham fell only to see him sitting and laughing in a small pit like area beside the walking path.. "Don't do that.. don't ever do that again" I warned looking at Sham while he was still laughing at the stupid prank he just pulled on the entire group. The trek guide came forward and said "There are actually deadly deep pits around this region that were dug by poachers to hunt down deer. You are lucky you just fell in the small one. Stop pranking and take this seriously if you want to have true fun"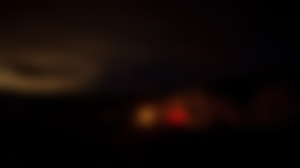 Sham surely did not like the advise gave by our guide as he seemed disappointed at us and he remained silent as we reached our camp site. There were another 10 people and a guide for them and seeing 10 more people seriously made me relieved me and made me feel more secured. Those people already set few camps and camp fire and started cooking dinner and we all took a break for 10 minutes as rest and quickly joined them to help them finish business. We made a lot of delicious hot food like soups, rice, curries, and we also brought some bread and it was quiet enough for all of us to enjoy a hot meal in the shivering midst of the massive forest region in the middle of nowhere. I ate a lot of rice as I needed that carbs as I feel so lost and drained after walking several miles.
We played several games, sang songs and once it got around 11 pm, most of us are almost completely energy less and we went into our tents to sleep. I changed into my pjs, so did Sham. "why are you so silent? you wanted to have fun, what happened with you, still upset over the prank thing?.. Sham looked at me and said "nahh man, I just feel so tired. I want to just sleep now".. I seriously understand him as this is exactly how I feel too. It was too cold outside and hence we all snuggled so closely into our blankets, covered us from head to toe, wished each other good nights and went to sleep in no time. Sham slept within seconds as I heard his snores. I closed my eyes and quickly went into a world that lost control over my mind and body...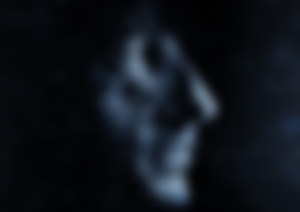 I JOLTED up from my bed after God knows how much time had gone since I have slept as I heard subconsciously some noises coming outside the tents.. I felt like I was in a trans and my body was so tired that it started to fall back into sleep as my eyes started to close themselves when I heard noises again from outside.. "who is still out there? what even is the time?" I moved my head quickly right to left for 5 times to wake myself up and picked my mobile and looked at the time... 2:00 am... it showed.. I wanted to wake Sham up as the noises outside did not stop at all and about to place my arms on his bed while I noticed he was peacefully sleeping in his bed and so deep in sleep as he was not even bothered by the noises outside..
I also did not want to disturb him thinking about the incident that upset him yesterday. "let him sleep", I thought as I slowly got up from my bed and slowly peeked outside and observed my tour guide was talking to another group's tour guide, there was nobody around them, it was just them. It was just both of them standing outside with guns in their hands..
"HE WILL BE KILLED TODAY.. I'M SURE ABOUT IT.."
Said my tour guide and another guide nodded his head in agreement as he loaded his shot gun with bullets..
"LET'S FINISH THIS, BEFORE SOMEBODY ELSE FINDS OUT ABOUT IT.. I DO NOT WANT THIS TO BE A MESS"
Another guide replied to my guide and they slowly walked into the dark forest region... as I kept staring at both of them...
That's all for today folks, follow the space for Part 3.. might be the conclusion, but who knows haha... Thanks you spons, love you all
Yours bloggingly