Some People Got No Shame!! - A Subway Horror story!!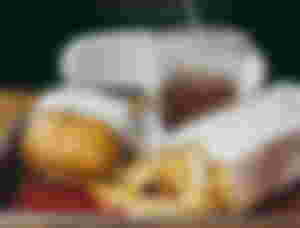 This was a story from 2 days ago when we went out to Subway for dinner. Once the doctor finished the leg surgery of my Mother in law and all she gotta do now is to rest, we paid a visit to her in the hospital to ask how she was doing and we left for dinner. I did not feel to eat heavier things like Pasta or pizza nor I wanted to eat some Indian.. My choice went straight to a subway that was close to our house. I bought a cookie for my daughter and she was eating that while my husband went to the sandwich corner and was giving the order.. We are vegetarians as I said so many times earlier, our line was not so crowded on that Saturday night. One of the perks of not eating meat is that you get to order soon and eat soon lol.. My husband gave the order and the guy asked my husband to go sit and wait for our order as he was putting the bread into the toaster.
I'm a keen person who observes how the food is made and I was observing the boy making our order.. He was slow but efficient. He toasted the bread well with cheese, kept adding vegetables, lots of them. I appreciate when they do that because some people are very stingy in giving food.. it's not like we are not paying them or anything right? They take almost $3 for a veg sandwich and add a couple of olives, lettuce, onions in it and call it a day. So frustrating. This boy took his time to add lot of lettuce and other veggies.. By the end of it, he was unable to close the sandwich because of so much veggies.. I was smiling thinking how kind that boy is and asked my husband to go collect the food as it was clearly ready.. He got up from his chair and started walking towards the counter on the right which is "Veg" section..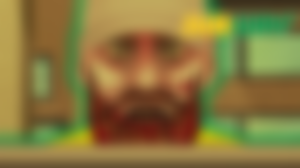 The "left" section is the "meat" selective section and was densly packed with customers waiting for their orders and some people are ordering. My husband walked back to our table with the order of two veg delights. I picked my hands to collect the plate and jolted off from my chair when I heard a loud "heyyyy.." from the Meat section of the Subway counter.. everybody from the room looked at the direction at once with couple of little kids even started crying because of the sudden jump scare..
There was a guy who was standing near the counter with a sandwich on his hands and was yelling at the boys who were taking orders.. The other customers moved away because this dude was 6+ feet and very largely built and the 12 inch Sub looked like a tiny bread in his massive hands.. He yelled as loud as he could at the service boys stating
"what is this??"
The boy started shivering but the manager did not leave the boy to answer that man and he immediately came forward to ask whats the problem is. The man got more furious and asked for the boy who made his sandwich and that he will question only that boy but the manager asked the boy to go inside the office and wait until he calls him back and again faced the customer asking for the problem.. everybody was staring at that rude customer as he leaned heavily on the counter and opened his sandwich to show the inside which honestly looked fine. Just like how they made my sandwich with lots of veggies, his sandwich was filled with veggies and meat in appropriate portions. But he screamed at the manager saying they are not doing justice to what they are charging for each sandwich and he threw the sandwich across the counter that hit the manager and his shirt stuck with mayo stains.
The manager had enough and he called for the building's security and asked the customer to leave. They were waiting for the security to escort that guy but he ran across several tables in the shop and grabbed sandwiches of other customers and started biting them off.. he then separated the breads and vegetables and started throwing them towards other customers and made the entire store dirty.. We were sitting at the entrance and was close to the door and thus thankfully, none hit us. I grabbed my sub and out them inside my bag because I did not want him to destroy that too..
Several customers rose from their chair and are pissed at that guy and they threw themselves at him, grabbing his neck and pushing him towards the floor.. He started growling like a monster and showed immense strength to push them off his body.. He punched a couple of other men and he was also got punched. Finally, two security men came in and they dragged him outside and locked him inside their office for the police to arrest him later on battery charges. The worst part of all of this was he had a Son no more than 5 years who was so scared looking at his demonic father trashing the store and his wife kept him close in a tight hug so that the husband wouldn't hurt him too.. He was yelling for his dad to stop and kept bawling even after the dad was taken into custody..
We were all shook to see that incident and honestly felt so bad for that little kid and all other kids who were traumatized because of one moron's actions.. Like, how shameless one could get just because he felt there are no enough ingredients.. Those subway staff seemed nice and maybe if he normally asked, they would have give him additional toppings.. Instead, he chose psychotic behavior in front of the world.. absolute shame less... we did not stay in that place for one more sec and my husband helped others rearrange tables and chairs and after that, we left the place.. My sandwich became very soggy because of the sauces but I did not bat an eye on that and just ate it like a champ.. How do these kind of people even sleep at night??
This was so disturbing and we still remember that incident where he went across chairs to grab food from others... God forbid had we opened our pack to eat.. I would have hated to see him up close for sure damn...
What do you guys think about people like these? lemme know in the comments guys.. have you ever come across people like this??
Thank you friends and sponsors, love u all
Yours @Theblackdoll