Prank Left in Murders!! - Finale!!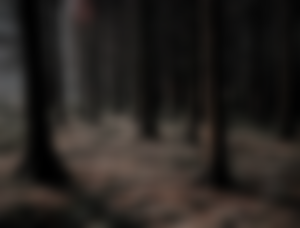 Prank Left in Murders!! - Part 1!
Prank Left in Murders!! - Part 2!
Prank Left in Murders!! - Part 3!
Prank Left in Murders!! - Part 4!
They all even noticed few vehicles passing by at the end of the other side and for the first time through out the night, they all felt relieved and happy.. Just when they thought they are going to be saved, they saw a tall dark silhouette of a guy completely covered in black wearing a hoodie standing at the other end of the bridge near the road holding a fire torch in his hand ready to burn the bridge...
The happiness quickly faded on all of their faces and Jenna started crying aloud banging on the sides of the bridge. Tom held her from falling off almost hugging her while Sienna started cursing that man with the fire torch saying "my father is rich and powerful, if something happens to me, nobody can save you.. you will be screwed.. you better leave us alone". The man after hearing this burned the edges of the bridge and within no time and to their shock, the entire bridge collapsed as they watched in horror... There is no other way to reach the road otherwise they have to keep walking inside the thick dense forest in night at the mercy of wild animals until they reach the mountain edge..
Tom had an idea to call someone because they have reached road, sure enough at least one of them will have signals.. Jenna quickly pull her phone to notice it was dead, Bob's phones was missing from the slope as he rolled down to the pit, would have fell somewhere in the jungle and Sienna had a working signal but low battery and she started calling the cops but she's unable to hear anything.. Sienna restarted her mobile quickly and started calling again while an arrow quickly came out of nowhere piercing into Sienna's shoulder making her throw the phone on the ground in pain. Tom looked back and noticed another black shadowy man on a horse with bow and an arrow inserted in it that pointed towards Sienna's head ready to shoot..... they also quickly noticed that there were two more shadowy figures standing near the horse...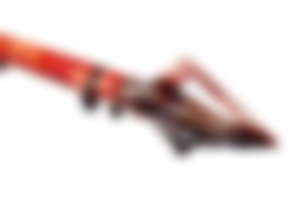 Sienna's dropped on the ground in pain and started crying continuously in pain while Jenna curled up beside her holding her.. Bob looking at this situation, ran for his life leaving all the friends behind while Sienna watched in horror.. but the man with the bow shot at his leg where he felt to the ground after running few feet.. Tom lifted his hands in air believing that he is their next target... The two masked men who were standing behind the main guy pulled Tom aside and kept him under point blank....
Jenna walked towards Bob who is severe pain crying holding his legs and lifted him up from the ground... Jenna took Bob and she slowly sat him next to Sienna who is now bleeding and verge of losing consciousness.. Jenna said
"why Bob? you are such a good friend to Sienna and Tom from several years.. why would you leave them in such pathetic state?"
Bob looked surprised at Jenna's question and he pointed towards himself and said "I need to save myself first.. I do not care about these bitches.. " and he quickly looked at the killers and shouted "Let's have a deal.. let me live and you can have all of these people.. you can torture or kill or do whatever you want with them.. I will not tell cops anything about it.. just spare me please..."
Tom and Sienna were shocked to hear that while Jenna gave a manic laugh.. she turned towards Sienna and said
"and you did all that to my best friend just to impress this guy and be friends with him??? for him to leave you to killers when situation gets worse?? he was and is never you friend Sienna... you pushed my best friend to kill herself just to be friends with this guys group.. Shame on you" and Jenna gave a hard slap to Sienna...
Everyone's heart stopped beating while Bob was about to scream and attack Jenna while his other leg was hit by another arrow and he again collapsed on the ground..
"You will never change huh??" Jenna slapped Bob this time and Sienna begged Jenna to tell who is she doing what she is doing..
Jenna stood up and kicked Bob in the stomach and warned him to not try his monkey business again with her.. She started telling the story of her best friend Sammy, who joined the same college years back and from day 1, she started having a crush on Rob, Bob's twin brother and both twins are bullies in the college.. Sienna was also a new joinee but since she is from a super rich family, everyone accepted her quickly but she wanted to be a part of Bob's group as it is the only group that could help her in getting placed into cheer leading.. Bob learned about Sammy's crush on Rob and and told Sienna
"if you want my help with your cheer leading, you need to convince Sammy to ask Rob out okay??"
Sienna readily agreed as she did not care about anybody's feelings other than hers and she made best friends with Sammy and after few weeks, Sienna pushed Sammy to ask Rob on a date.. Rob knowing the plan, readily accepted this and that evening, Rob picked Sammy and they went to a nice restaurant and had amazing time. Sammy thought Rob to be a perfect man to her as he was being so nice to her since the start of their date.. Rob suddenly kissed Sammy on the lips after they came out of the restaurant and he said he really likes her and also had a crush on her.. Sammy blushed as Rob took her to his car and reached his house.. Sammy is not the kind of the girl who goes to houses with people on day 1 but Rob was so nice, she just could not say no..
Rob offered her some juice and popcorn and they sat down to watch a movie but slowly, Sammy started to lose consciousness... The next day she woke up alone on Rob's bed, naked and realized what had happened to her and she quickly got dressed up and left the house... She was chilling in her house as it was Sunday texting Jenna about the date while she got few messages in her phone... She checked them and to her horror, she was filmed naked and having sex with Rob and Sammy started having a panic attack... As this could not get much worse, she also learned through chat that Rob never came to the date... it was actually Bob who came to the restaurant, kissed her, spiked her drinks and recorded her in their intimate situation... everyone was calling her a slut, shaming her for cheating on Rob but she did not even know it was Rob who cheated her and sent Bob to her on that evening...
Sammy's world crushed under her feet and she felt such humiliation that she never felt in her life... She locked herself in her room and avoided every single one including her family to see her.. and refused to eat for three days... Her mom got worried and she called Jenna.. Sammy allowed Jenna inside and she told her how they humiliated her and how she feels to die... Jenna assured her again and again that they can actually book a complaint on them to cops because what they did is illegal.. Sammy seemed to calmed down and Jenna refused to leave her alone... Few days went by like this and Jenna got a call from her Mom regarding some documents for her college application and Jenna left while Sammy was sleeping... She made back to Sammy's house quickly but before she could enter, she sensed there is something wrong as she felt a pit in her stomach... Her heart started beating fast while she heard the scream from the top of the house... Sammy was standing and Jenna screamed back "No Sammy nooooo" .. Sammy's Mom came running out of the house while Sammy screamed, "I can't take this anymore Jenna... Sorry Mom" and she jumped to her death...
Because Sienna's family is so powerful and rich, she got away with no consequences and Bob quickly deleted all the evidence and videos and even the group from phone.. and because everyone was scared of the twins, nobody cared for Sammy... Jenna felt to die too because she failed to protect her best friend but looking at Sammy's Moms cries, she took an oath on her grave to show them consequences of their actions...
She hired professional killers with wild animals as pets that live near the jungle and she first let them kill Rob as he started it all... and then they killed Leena and made the animals eat her brains out because it was her idea to video tape the intimate moment... Now its Bob's turn to die and so as Sienna's... she begged her for her life but Jenna had no mercy towards any of those cold blooded people who killed her sweet innocent friend Sammy... Jenna asked them to take on Sienna and the guy who aimed for Sienna's head left the arrow from the bow and it hit her head and she died instantly...
Jenna added, "if you think your murder is going to be so easy, you are mistaken Bob..."... she quickly looked at the killers and shouted "make sure he begs you to kill him..."
and she threw her wallet towards the killers stating "I paid you double the amount just to show you how much thankful I'm for your help... My friend Sammy would finally be at peace..."
The killers looked at Tom who is now at the verge of panic but Jenna reached close to Tom as she told him
"I hope the girl you loved for so many years finally got justice Tom..."
Tears appeared in his eyes because yes, Tom had crush on Sammy the moment he saw her but she chose Rob and he just stayed away because of that.. He wanted to give Sammy the world but ever since the tragedy happened, he went numb, emotionless and silent.. and everyone started to call him weird...
Tom was freed from the killers and Jenna took Tom's hand to walk towards Tom's car that was placed near the other bridge... The killers quickly removed the obstacles and thus both Jenna and Tom left the place followed by the screams of Bob left out to Jenna to forgive and save him while the killers initiated their torture him with his fingers as they started removing his nails...
That's for finale you guys, hope everyone loved this series... It was so fun yet very tiring to do this... Love you all for the support... Thank you amazing sponsors and @TheRandomRewarder who continue to support and inspire me to write more stories like these...
Yours @Theblackdoll