Never Have I ever - Student Version!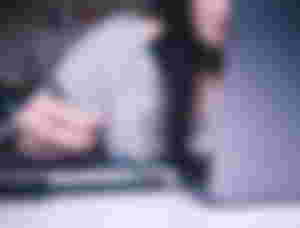 Good afternoon guys, how are we doing today? I see many short posts from many users claiming they are inactive because so many things are happening.. I only feel sorry for them and want nothing but peace and happiness. I hope ya'll issues get resolved soon and you be happy.. coming to this post, this is a post initiated by our lovely "Joy" of user here @Kushyzee (Kushy means happiness and joy in our language, so I call him that haha) about his student days which I wanna write my version of it.. you can read his post here .. I saw his post that it was originally started by @Kleah97 .. so check her post too... if you feel nostalgic, think about your school/college days and make a post on same...
So, my father's office is literally connected to the school I have studied until my 8th grade.. which means the stair case is in "V" shape and if I go left, it is my father's office and if I go right, I get into my school.. hence, everytime they ring the bell and all kids come out, he would see every single one of them.. he knows who is going inside the school or coming inside. Hence, there is no way I could skip classes, he would know haha.. And after 8th grade and through out college days, I have never ever skipped classes because of habit of regularly going to school was accustomed in my life,.. I also feared my dad because he knows almost everyone in my town and there is really no place I would hangout without getting into his attention...
I'm not sure about western schools but in India, cheating is almost next to impossible.. Teachers are very strict, especially when it comes to middle to high school and there is always this fear of getting caught and banishing for 3 years from pursuing higher studies... also, when I was in third grade, our teacher told us something like "Remember kids, copying other's knowledge is equal to eating their vomit....".. that was pretty much engraved inside my brain and I never copied or never allowed anyone to copy from my test papers.. also used to snitch on students who copied 😆
Temped to do it a couple of times because I wasn't the brightest student when it comes to studies when I was young.. but dammit my father's signature was damn hard to copy and if I do, my teachers would know 😆😆.. one time, they gave me a homework and asked to get it signed by dad, I made several mistakes but feared showing it to dad.. so I signed it myself and my teacher knew right away 😆😆.. she took me to my dad's office and damn, I got Busted!!! 😆😆😆 it was such an embarrassing day.. thank God my dad did not beat me that day and left me with just warning 😆
I was never late, point blank period!!! All credits to my lovely Mom. She used to wake up at 4 am everyday to make sure we have tea, breakfast and lunch ready on the table, thus we never have to suffer to arrange or make stuff.. I was never late because of her..
But I remember in college days, there is only one day I was late and had to stand outside college in sunny day, it was so freaking hot.. it was my birthday that day and parents took me to temple and i reached school by 9:15 am instead of 9.. hence they closed the doors and I had to stand there until 9:45 am.. thanks to my computers teacher, he scolded the watchman for punishing a good student like me because that was my first time ever lol... and when he learned it was my birthday, watchman got extra scolding 😆😆
Indian schools are not like western schools.. we do not know much of bullying here.. the maximum that happens is calling out names.. that is all.. if caught bullying, they would be shamed publicly and nobody dares to do that. As I said, they never bullied me but because I wear glasses, they used to call me "4 eyes" or "soda bottle eyes" all through the college days.. I used to feel horrible because I couldn't control how I was born right? if I was born with eye defect, is it really something I should be ashamed of? as if I chose this life or parents? but ever since I understood this, I stopped giving friks and thank God for glow up, now I look better than all of those who made jokes on me... so jokes on them now 😆😆
Phew!!! those 5 questions stirred a lot of student nostalgia in my mind.. how about you guys? do you have things to share from your school days? go go go!! make a post about it now...
Thank you sponsors and everyone
Yours bloggingly