Never Dive in Dark Web - Finale!!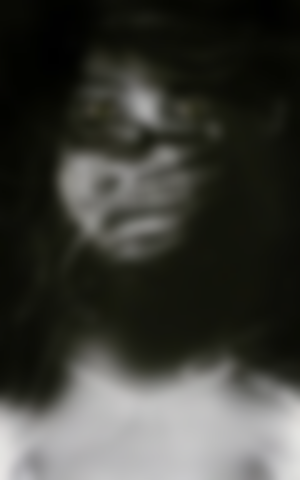 Never Dive in Dark Web - Part 1!!
"Don't do that... otherwise, they will come back and beat both of us .." I looked at the other end of the dark room when I noticed another girl tied in the same chair in same position as I was and shouted "who the eff are you??". She looked at me with heavy tears in her eyes and I was shocked to see, it was the same girl from my Omegele chat...
"you bit*h, I'm here in this situation because of you.."
I shouted at that girl but she did not fight back with me. She told me they had captured her exactly the way I got kidnapped and I was so stupid enough for that. She also told me they try to get ransom from the parents and if they do not get money, they will kill the girls, dismember the body and throw body parts across several lakes in the nation. If the parents are not rich, then they will sell the kids in dark web thus making money either way...But I was confused about how they got to know about who my parents are and my other details.. She explained me
"it is from your laptop that you used to chat with me. Remember when you gave a small survey to your college? that was actually the kidnappers installing dark web related virus to your laptop in back end. It does not matter you answer one question or even close the window, the moment you click something on that window, it immediately installs all the virus and thus allowing them to track every person down and upload their details on dark web."
She went silent after that and started crying again. In the middle of the tears, she told me she had nobody and she was in foster care before she got kidnapped and since they can't use her to get any ransom from anybody, they are using her to talk to strangers and vulnerable people online, make them believe she is making them her friends and once they are gullible enough to try to meet in person, they will kidnap kids.. That is how they are doing this "business" for several years evading police arrests successfully.
While she was giving details about them, one of those kidnappers rushed in and gave a huge kick in her stomach and she fell down with a massive scream. Blood gushed out from her mouth as he picked me up by hair and threw me back on the chair and told me to shut up or otherwise I will be killed. My whole body vibrated as I closed my eyes and imagined them cutting my body into pieces. He also told me he already called my parents and asked for a million dollars in exchange to send me back..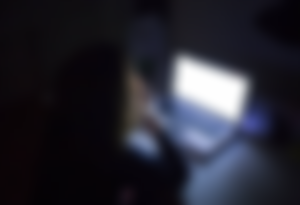 Several hours passed by and I was exhausted and tired because I was not provided with any water or food.. One of them came rushing into her room, untied that girl and picked her by her neck and took her to another room. She came back after few minutes wearing a flawless skin makeup covering all the bruises that they gave her and they gave her a laptop to make a new friendship with another person online. She did exactly as they told her to do, acted all happy and excited to meet them coz she knew one mistake would take her life instantly as they were just sitting next to the laptop but in a place where camera cannot pick.
"this is how they are getting details for new prospects of kidnap huh?"
I thought to myself as she pretended to be another snobby rich girl just like how she did with me. I wish I could warn the other person on the other end of the laptop. Once the chat had ended, another weirdo came in to my room and gave a tight slap to my face. My whole face started to burn and the pain was immeasurable. He told me
"We gave 6 hours to your father to bring money and the time given is now gone.. get ready you little brat.. you will die now"
I screamed and begged them not to kill me and also asked me to give phone so that I can convince my father to bring money soon but he gave me another slap and everything started to go blur. The other girl was shaking in her chair. The dude went to the corner table and opened a box on the table and started picking up tools in his hand. I saw several types of knives, blades, hammer, axe and screw drivers in his hands and I thought my end is near.. this is it, this is how I'm going to die... I thought to myself,
"I spent all my life hating on how miser my parents have been, I made jokes on people who were poor. I was horrible towards students who could not afford good food. I was not grateful at all. I deserve this.. but God, please give me a chance so that I promise you I will make every wrong right again. I will be much more appreciative and thankful to my parents who showed nothing but love towards me. I have been blessed with a lot of money, allow me to share that with poor.. Please God, give me a chance to change myself..."
Tears started rolling down my eyes as the killer neared my chair and placed a kitchen knife on my neck and pressed it hard against my skin. The sharp knife immediately tore my soft skin and I realized the warm liquid going down my dress. I closed my eyes in pain accepting my fate when a massive noise distracted them to run towards the hallway. Everything was silent for a couple of seconds and we heard two rounds of gun shots and started screaming. A bunch of police entered our rooms along with my father and I cried out loud as I had never ever been so happy to see my father ever before.. Dad hugged me and immediately placed me and the other girl in a stretcher and we were swiftly moved to a hospital where we got treated.
"Dad, how did you find the kidnapper's location??"
I asked him after few days and he smiled at me telling
"you should thank your dorm roommate Rekha for the same. Once she came to know about you going to visit a stranger, she secretly shared your mobile location to hers and activated the same in your phone while you were in the shower. Once we got that call from the kidnappers, we did everything to find you but we could not.. then, I called her if she knew any details and she told me everything and from that time, it was easier for us to track you down coz lucky for you, those morons did not switch your mobile off."
My dad told me they are going to take care of that another girl and provide her proper education. I couldn't be proud of my parents for doing that as every rich people's duty is to provide education for poor students as much as they can. They also informed me that they are going to sponsor my roommate's education too as she is the reason now I'm alive. I hugged my roommate when I saw her and promised her that I will be nicer towards everyone from now on.
The first thing I did once I was back to college was to reset my laptop and returned it back to the shop and gave the money back to my father. I also gave back the prepaid credit card and promised my dad that I will provide myself by working in the same place my roommate does. My dad told me
"well, since you have become such a responsible kid, let me do you a favor. your Mom and I have seen it to be fit that we shall provide you the keys of our penthouse. You can stay there until you finish your college."
I was so excited listening to that but I looked at my roommate and told my father back
"As tempting as it sounds dad, I'm sorry but I'm okay staying here with her. It is not that bad you know..also considering that she keeps me safe?". My friend laughed at it but it was true..
Tears appeared in my Mom's eyes as she hugged me tight and told me "please, never change back..."
And I nodded my head as I said "yes Ma" and we all left for dinner..
I was so happy for getting a second chance at life, something I never had imagined while I was in captivity. It is my time to be kind towards others...I will do it so..
That is all for now guys, hope you liked the story, bless you all
Thank you my lovely sponsors
Yours bloggingly