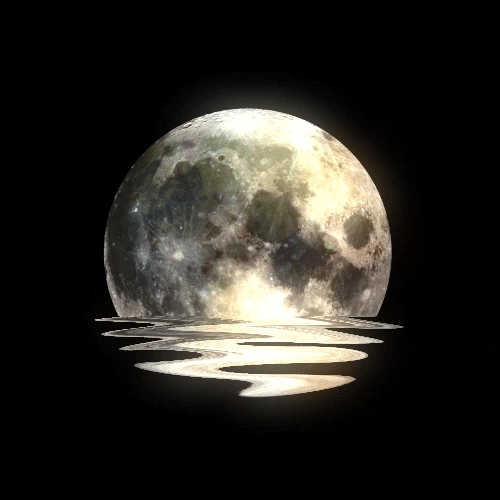 "I need you to be at home before 9" I could still hear my mom's yelling at me from the kitchen as I picked up my Halloween costume and bucket to go for trick or treat.. Halloween nights were one of my most favorite times and also holidays after Christmas. Not just because we used to get a lot of good candy, but we also get to choose and pick whatever costume we wanted to wear. Every year, I used to change my preferences of the costume as a girl, I wanted to try it all...Boy's costume, girl's and basically everything. I used to plan before months about Halloween carefully selecting who or what I want to be, gathering all the requited fabric, bugging my mommy to get it stitched for me or bought for me. As I was a straight A student in school, My mom always used to fulfill my desires. Now that I think about it, what happened on that terrible night when I was young, maybe my Mom could have been more stricter with us, that could have avoided lot of tragedy.
On that dreadful event night, my friend screamed...."I'm still waiting here Page!!!!" Blake shouted from downstairs as I was wearing Cinderella costume from Disney. I generally wear boyish clothes, even on Halloween, I was Batman the previous year and Sponge bob another year, on the request of my Mom, I agreed to be a princess this year...Even I wanted to change my style and finished wearing the dress. I must say, it felt so different walking in a full ball gown that I never did before. As I walked down, everybody at home including my Mom, dad, my brother, cousins, my friend Blake gazed upon me as if a real princess was walking down the stairs. Not gonna lie, it kinda felt nice as I had that feeling never before. "Remember Page, you need to come back to home before 9" my Mother started to give her routine advises to me when I stopped her "Ma, please... yes I will be back, but even if it is late by some 30 mins, what's gonna happen?".. My Mom looked at me and said with a serious voice
Legend says that Halloween monster lurks behind the dark on the Halloween night to haunt humans and little kids and you do not want to encounter one. He is a shape shiftier, meaning he can take any form and shape. He is agile and smart. He will tear you apart if you go near him. Be careful...
"Ma, I'm not 4 or 5 anymore... just stop the stories please. If I need to come back soon, I need to leave soon right?"... I said this and me and Blake left the house. The time was just 7 Pm and we had plenty of time before 9 to get a lot of candy as we live near a good residential place and there are a lot of houses. However, our plans were spoiled when we noticed that there were a lot of kids trick or treating and covering many houses are getting delayed as the people asking the kids to wait as they go open the new packs of candy.. this was getting frustrating.. And before we know it, we checked the time and it was already close to the time we had to go back to our house...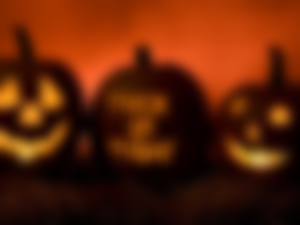 "What the heck, our baskets are not even half full. This is the worst" I screamed as I kicked a rock and Blake patted my shoulders and said "Don't worry Page, you can have all my candy"... I shouted louder "Nooooo Blake, I cannot do that.. let's go to another street, just the last one please???" Blake replied, "Page, if we go into another street, we wouldn't have enough time to reach house by 9.. your Mom would be upset".. But I kept a sad face and sulked so deep and refused to look up when Blake touched my chin and lifted my face up and said "Ok fine, just one street at the corner okay??" I jumped up with joy and said "You're the best Blake". We smiled and walked towards the last street. The last street was on the other side of the road and it takes us some time to walk towards it, However, we could walk into the woods for few minutes and we can easily go to that street. Blake point blankly refused to go into the woods and we had to take the main roads. We finally reached that massive residential area.
"Trick or treat....!!" Blake shouted as we collected the Candy and we got a lot of candy as this street has a lot of nice houses with rich people living and sure enough, our baskets filled with the candy and sweets. "See, I wasn't wrong after all" ... I pointed at our baskets and told Blake and he nodded as an agreement and said "well, we should have started with this street" we both laughed and I said "Next halloween, for sure...".. Blake looked at his watch and screamed "Oh God no....let's go" We did not realize the time was way past 10 pm and damn sure enough, our parents would be frantically searching for us and we did not inform them we would go into this street. Blake said "it will take us a lot of time if we walk, let's run until we cross the main streets"... I said "ughhh Blake please, I cannot run in this stupid dress, this is the last time I'm wearing the Princess". Blake looked at me and smiled and said"You look lovely in this dress" .. I smiled back and said "thanks, let's go into the woods so that we can reach our street in few minutes"
Blake looked at me as if I had said something terrible and he also looked around. I also looked around with Blake and did not notice until then that we were absolutely alone in this massive residential area, with no human or dog or a cat or even a bug in the eye sight. reality hit me and I got creeped out and went close to Blake and shivered... I told "Blake, I do not want to be here even for one more second. Please, I'm kinda freaked out. Let's take the short cut" and started crying. Blake hugged me immediately and did not agree to going into woods but I kept insisting as we walked close towards it, he suddenly looked at the shivering me and said "let's go immediately".. within a minute, we entered the dark wooded area. As we walked quickly in panic, we were surrounded by dead silence. The only two things that were audible was the dry leaves crushing under our feet and our breaths.. And then suddenly, we heard another sound from near by... I jerked off my place and went close to Blake, held his arms and stood closer to him. Blake looked at me and out his finger on top of his lips and pointed to me to stay silent and we kept hearing...
As we stayed more silent, the more sounds we were hearing and when we understood the sound, it is not just a sound, it is full blown growl coming from a direction and we turned around to see a massive dog lurking behind the shadows of the bushes. It's perfect pitch black colour fur matched with the darkness around the woods and the only thing we could saw was it's massive glowing eyes that kept staring at us. I whispered to Blake "It's a dog, we should give it some Candy, it will leave us". Blake did not look at me, not even once and he kept his vision on the dog and slowly replied "It is not a dog Page!!!" and suddenly the dog took a massive leap out of the bushes and it stood tall on it's legs and gave a huge growl towards us. It was 7 feet tall, very strong built and it's teeth looked so rusty and sharp and some red liquid oozing from it's mouth. It started walking towards us with just 2 paws and 2 paws in the air as if it was a human and kept growling at us as we slowly moved back one step at a time.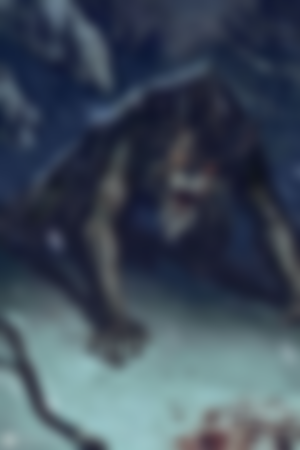 I gripped Blake's hand as tight as I could and Blake said "just when it reaches us and leaps, I would throw sand on it's face and that is our cue, we should run for it and never look back" I nodded my head and Blake threw all his candy from the bucket and filled it with sand. Just as predicted, that animal took a leap at me and Blake immediately distracted it with sand and we started to run. We could hear the creature's growls and could understand we upset it. My stupid princess dress was getting stuck in every thorn and bush possible and something hit my leg and I fell down. Blake did not notice it and he kept running and I lost him in the woods. As I was getting up, I saw the creature standing right in front of me and about to tear me apart. It started to make the same noise as it did before when it was about to leap at me and I covered my face and started crying thinking that I would never see my parents again.
Just when the creature lifted it's legs, I heard a massive "Heyyyyyy" from my behind and saw Blake standing there with a stick in his hands and he threw a rock at the monster and it hit the creature in the face. The creature shifted it's focus on to Blake and growled loudly ever and started walking towards him. Blake shouted "Run.... Page run..... bring everyone" and he started running in the opposite direction and I picked myself up and ran towards my house. I reached my street and everyone already started looking for us. My neighbor noticed me running and he shouted, look Page is here. My mom came to hug me when I screamed on top of my voice "Come with me, Blake is in danger.. a monster is trying to kill him in the woods, come right now" and I pulled people towards the woods.
My neighbor called the cops and My dad picked his guns and we 50+ people started searching the woods upside down. We all searched until 4 am in the morning with massive torches and machines and the cops released an Immediate SOS signal to find Blake. We found the stick Blake used to threaten the creature and nothing gained from that. The search continued towards entire community for many days but Blake was never found alive nor his body was found ever... "It's all my fault, I asked to take the woods Mom, I killed Blake"... I started repeating this again and again and I had developed severe psychological illnesses, nightmares, sleep paralysis and ADHD etc and had to spend many years in rehab to cope the terror of that night along with the loss of my best friend to a disgusting monster.. I could not look at Blake's Moms eyes.. I caused her the pain with my stubbornness...
After that year, My entire community stopped celebrating Halloween night in or vicinity and people refuse to go out after 6 on Halloween nights...It was not just a legend, it was the truth... creatures take advantage of Halloween night.....I had to learn it the hard way by losing my soulmate...I owe my life to Blake. I would/could never forget the sacrifice Blake made just to save me. He could have successfully ran away to our house.. he did not, he came back for me.. just for me. I miss you Blake.. I'm sorry....
I finished writing this story as I felt a hand on my shoulder and a voice "Wow, my name mentioned here, what did you write babe?"... I looked at my husband, my handsome Blake and hugged him tightly, I kissed his forehead and he left for the office... This story is completely true except the made up creature I added in the middle... we did take the woods, but we both reached safely and got scolded by basically the entire community, not just by my mom hahaha... Blake kept me safe the entire night. I will keep him safe as long as I would live....
❤️😘😅❤️😘😅❤️😘😅❤️😘😅❤️😘😅❤️😘😅❤️😘😅❤️😘😅
That is all my Read cash community, hope you love the story :))
Thank you sponsors :) shout out to you all for being so cool
Yours Bloggingly