Monday, 30th August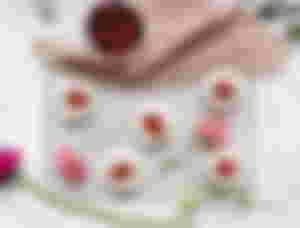 Good day everyone, I want to believe that we are all having a good day today, actually the best day possible. I don't know how many times I've said/typed this but I'll keep saying/typing it, I'm extremely grateful, beyond measure, for this platform better yet, this community. To be able to share part of myself, my stories and experiences here with y'all is one of the highlights of my days. To read your articles and even have you guys read my articles means a whole lot and it's something I look forward to almost everyday. I just want y'all to know how much I appreciate you and this community be it the readers, subscribers, upvoters or sponsors, even rusty too. You all are incredible people and I'm vastly grateful for y'all.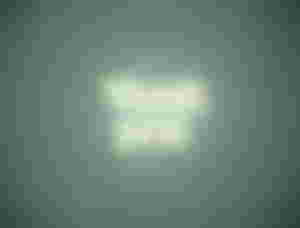 Alright, now that I've got all that out of my system cause I'm feeling pretty emotional right now writing/typing this, you know what I mean and not emotional in a bad way lol... like in a giddy, copacetic type of way, I want to get back to sharing my experiences/stories right about now. So like I'd say... here goes nothing...
~~~~~~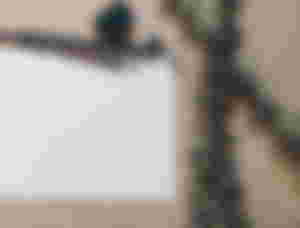 You know, before I begin typing my articles on here I always have sort of like a writing pad and a pen right in front of me. So, what I do is this, I write down on paper what I'd like to share and just read through it. Then, when I'm ready, I would begin to type it all out here. I know it's a bit redundant and kind of stressful when you think about it because, I could always use the notepad on my phone and copy it on here but, I guess there's just something about putting pen to paper. Like actually writing my thoughts, stories or even my experiences down on an actual notepad with a pen just makes it seem so real, tangible and palpable. Almost like I'm experiencing the moments vicariously through writing, so when I get to type it here it just makes the moments all the more realistic, even the fictional stories. Anyway, that's my process.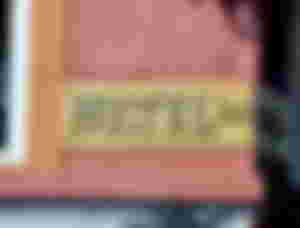 Well, I've written and now I'm typing so I could share with y'all a little bit of my experience in my school hostel. I would say I'm feeling a little bit nostalgic because I'm home right now and not in school. Well, don't get me wrong, I'm so glad I'm home cause I won't say living in the school hostel is the absolute best but I guess I find myself just missing the experience of hostel life. That's all about to change cause I'll be going back to school soon enough for exams and I'm pretty sure when I get back to school I would miss home so much. Funny how when you're home you're missing school a lot but when you're in school you're missing home a lot too😅. That's definitely one paradoxical phenomenon I could never understand even if I tried.
As I aforementioned, living in the school hostel wasn't the absolute best but it was so fun because then you have at least 4 roommates depending on the size of the room to share those experiences with. Let me tell you this, you cannot fully experience the hostel life without your occasional squabbles, gossips and life-altering experiences with your roommates.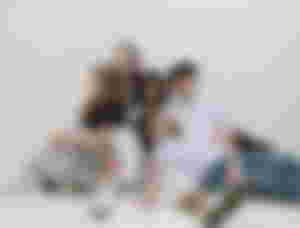 My roommates are the absolute best on their good days which was most of the times and there were days when they had their moments too but it's only a fair assessment cause we've been there too. I have like 8 ish roommates, yeah I know right!
One particular moment I really enjoyed with them was, on most nights we just find ourselves discussing what to get for dinner. You see, some of us hardly cook dinner so we do this thing were we just come together and discuss what to get for dinner before actually going out to get it. We do that cause we were always very indecisive on that and right now, it's actually funny thinking about it but back then, it was quite frustrating. We were always deliberating cause there were a fair amount of options and we were really picky with foods especially dinner. There was just a lot of factors to consider like money, taste, satisfaction, distance (cause some of us are quite lazy i.e me😂) and so on. So after deliberating on that, we then have to actually prepare ourselves to go get it which is sometimes another hassle because of some lazy people such as myself... God! I actually do miss them and our shared living space.
A/N: Writing about this makes me feel a lot right now and I just so excited and delighted that I'm going back soon enough. I'll get to experience all that again and I'm going to savour and cherish those moments. I'm definitely going to enjoy it while it lasts cause I'm pretty sure that when that time comes it still would feel frustrating😂
>>Good day everyone again, I'm always glad to have the opportunity to share my writeup here once again. This is one of many amazing writeups I'm going to be sharing and I'm just elated. I'm Grateful literally and figuratively.
Looking forward to your comments. Please endeavour to subscribe and upvote. Also, I want to take this time to appreciate my sponsors for the sponsorship. Thank you all so much and I trust you have a great day. I love you all.
The.Ada signing out!