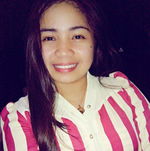 October 1, 2021
Another month has ended and another month has started. A new beginning is about to start to hope for a better world. Praying that all our burdens, struggles, and challenges will be carried on a lighter way through God's help indeed. 
Month of September was just good for me. It is just good for the reason that I did not make it better to those things that I wanted to achieve the goal I am aiming for. I failed because I did not give my best to grind even more due to the fact that I do have an 8month old baby to take care of and also the laziness always hits me because of tiredness I feel every time I have the chance to relax myself from taking care of my little one.  Maybe, I'll try my best this month if given a chance tho and have the chance to hire a babysitter. Haha lol.   (feeling mayaman)
---
I failed.😭 I didn't hit my target to publish 15 articles in a month. I only publish 10  but it's okay with me. My plan is to publish 1 article every 2 days since I'm a bit busy but it seems that I publish every 3 days. However, the truth is I am out of topic to write about. I don't know what to write and what should be the content. I am out of nowhere to write, maybe because my body is tired and that's why my brain cannot think of what's good and new to share with all of you my fellow writers here. In addition, my greatest desire is to make an article to inspire others that will make them live a happier life.Unfortunately, I didn't make it. 😢

Oh my gosh!!! Sorry not sorry but I also failed. I didn't hit my target earnings that made me feel sad at some point. Even though that's all that happened, it was all fine because I know in myself that I have shortcomings in writing articles in order for me to earn. Well, I still have the time to grind more.
10 Additional Subscribers
Well, this makes me happy for the month of September because I made it. From 17 in the month of August to 28 for the month of September. In short, I do have 11 additional subscribers. Yeheyy! 👏 Congrats to me!😄 To those who subscribes me, thank you so much.💕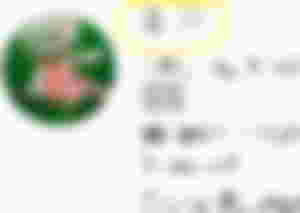 Since I started joining this platform, I do have 6 sponsors already. I am so blessed that even if I'm just a newbie they are keeping me inspired to do my best. They never doubted how to help me reach my goal even though there was one sponsor of mine who did not renew her sponsorship, maybe because she wasn't happy with my write-ups because I'm a bit inactive last month. But with all my heart, I accepted it. No worries. 😊However, they are a blessing to me. Just last week, I had one additional sponsor that made me smile again. I never thought she would become my newest blessing. To all my generous sponsors, THANK YOU SO MUCH! GOD BLESS YOU ALL, MORE AND MORE.😇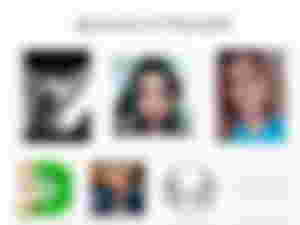 Closing thought: 
Not reaching most of them, I am still thankful that I made it this far. Even though I am not that better like others, I know deep inside of me that I did my part. I accept what I have right now due to my shortcomings but I am still blessed that even little by little my earnings have, I know somehow that I will hit the target soon through God's help in giving me enough knowledge and wisdom to grind much. 
After all the happenings I had encountered in the months of August and September, I can say that God is really good because he makes a way to help me encounter this kind of platform. He uses a person that will help to earn in my own hardworks.
THANK YOU CORNER:
I just want to take this chance to give my heartfelt THANK YOU to @Yzza0625 for inviting me to join this family. 
---
Thank you for reading and dropping by. 💕
God bless you all. 😇
---
Lead image source: Unsplash.com