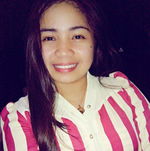 Good day, people of the world. I am a bit energized to write an article upon reading the article of bro @Theodore that he will give his one week income here in this platform to the winner of his challenge called answering 10 out of 100 random questions.
This is the Mechanics for the Game:
Players should pick 10 Random Questions out of 100 Questions that have been Given.
If you already pick 10 Random Questions, Answer it by Uploading as Your Article.
1 Article Per Writer.
Tag Caleb07 or Theodore. For him to notify that you join the Challenge.
Players will have the Best Answer will be chosen as Winner.
Prizes- The Prizes will shared to all (Half of the Prize will be given to the Winner and the other half will be divided to those Writers who Participate.
The Prize will be given through Upvote! (My First 1 Week Salary- Full Amount)
This Game will run for 1week (Until Oct. 3)
All Writers Can Join and Participate
Each Question you pick will be graded.
---
Here are my 10 random questions I choose.
9. What's the most beautiful word in the world? 
For me, that would be LOVE. Why? Simply because this word marks the best in all of us. It has a big impact wherein we are still existing because of love and that love is because of God. 
14. Best gift I ever received?
That would be my daughter. All my life, I am very much thankful to God for giving me a child I prayed for. She became my life changer from the day she came. 
22. What time of the day do you feel the most energetic and what do you usually do in those moments?
It is morning. I feel like I am well energized right after my morning devotion. It makes me alive and enthusiastic to do the household chores. It is definitely true that if you start your day with God, everything you plan to do for the whole day will be successful and happier. In addition, I do the cooking, cleaning the area, and doing laundry. That's what I did the whole morning. 😊
25. What makes you feel safe? 
It makes me feel safe when I am with my husband. I feel secure knowing the fact that he is with me to cheer me up when I am down and support me when I have something I want to accomplish. 
Also, I feel safe everytime I pray to God. I know that when I pray, God is with me. It is safer to be in His presence. 
45. What's the best sound in the world?
For me, that would be a crying baby. Maybe some of you don't like it because it is noisy and irritating but on my side crying baby is the best due to the fact that a baby is a blessing from above. 
56. What's great about your mom? 
Actually, she is great about everything. She is good at everything she does, especially when it comes to cooking. She makes sure that she cooked it delicious and nutritious. She wants us to be happy and satisfied with what we eat. All in all, she is great. 
53. What makes you cringe?
It makes me cringe when someone is taking his cigarettes close to me because of the fact that cigarettes are bad for our health. 
51. What's one thing you certain of?
I am certain of the second coming of Christ. Surely, He will take those people who are deserving in His Kingdom. We may not know when he will come but I am sure about that. We just need to prepare ourselves so that we will be taken too. 
64. Which of your five senses would you keep if you could only keep one?
I will choose for my sense of sight or eyes. Why? Simply because the eyes are the center part of our human body. If we are blind then how can we do the things we wanted to do? It is only the eyes that can clearly see the beauty of life. 
8. If I had two hours left on earth, what would you do?
I will definitely spend these two hours sharing the gospel so that if my time comes that I will be taken by God, they will remember me through the good news I have shared. This might please God for what I did before l left the earth and the reason that I can dwell in His house forever. 💕
---
These 10 questions really caught my attention. Hoping some will learn something. 😊

@Caleb07 @Theodore this is my entry.😊🙏 (beke nemen)
Thank you and God bless you all. 😇
---
Lead image: Unsplash.com