It has been a while since I last posted an article here. As what I have written on a short post, I've been quite caught up with life and career goals.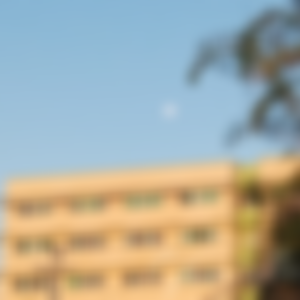 I go to duty for twelve hours everyday, Mondays to Sundays. It's either morning shift (6am-6pm) or the graveyard shift (6pm-6am). There were times that we get a super chill duty, but most of the times, we get through a very hectic day. It's either a very benign duty or a toxic one- there's no in between. I go home tired most of the time that I had no other activities done but to try to catch up with my lack of sleep, hence the lack of article updates.
Most toxic duty.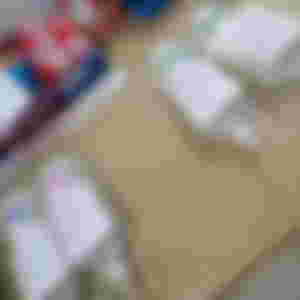 When you work in the medical setting, you never know what's in store for you. Our previous duty areas have not prepared us enough for the storm that the morning shift in the wards bring. We were caught off guard with the overwhelming work that has to be done. Before 7 am we have to take the vital signs of each patient in the whole floor and to write them down in each patient's chart. We also needed to know and report any subjective complaint the patient has including their bowel movement and flatus (for post op patients), urine output, etc., Thereafter, we need to attend the daily census and endorsement of the department where the consultants love to throw in some questions at us.
So for our first day in the wards, we were like lost puppies still finding our way in the dark. With so much work left to do, we forgot to take our lunch and even our stomach had seemed to suppress the feeling of hunger since my body had already so much in my plate that getting hungry has become a luxury. We were able to eat proper meals when we got off duty and in the comforts of our homes.
Skills update.
As you may have known, we have a quota of procedures to do while on duty. As a non-medical premed course graduate, I lack the skills and experience needed in the clinical settings. More so that we didn't get the chance to have proper training before going into clerkship because of lockdown. But with the guidance of my groupmates, residents, nurses and midwifes, I was able to perform the needed skills successfully and more confidently. I was able to do IV insertions, blood extractions, Foley bag catheter insertion, NGT insertion, among others. A few days rotation in the wards has given us the opportunity to perform the procedures and it helped me improve my skills. I could confidently say that a hands-on experience is your best teacher.
House situation. I have been living in a boarding house with 3 of my classmates since commuting back home would be a hassle. However, I need to hustle more as I have to pay $60 dollars a month to be able to stay here plus the living expenses. In order to save every penny, I try to cook my own food than ordering meals outside. But its only the easy-cook meals I could afford to cook- eggs, hotdogs, canned goods, eggs, and more eggs. We get by each day with an egg.
During one of our shifts in the Labor Room/ Delivery room, we received from the outgoing/morning team a patient that is planned to deliver via NSD. Receiving IE was already 5-6cm and we were hopeful that this is going to be our first delivery to handle. One of our groupmates was on deck so she had to do labor watch, while we continue with the monitoring of the other patients. After a while, labor progressed and she was already dilated to 7-8 cm and so we put her on the delivery table and waited for her to progress further. However, after hours of waiting, she remained dilated until 8 cm, and so our resident on duty decided to have her deliver by CS. Unfortunately, for our group, we still have no NSD cases. Hoping for the remaining days to be in our favor.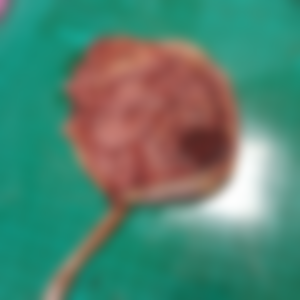 Finally, a case of normal spontaneous deliveries for our group!
I was put on deck for the patient that has arrived recently in the LR/DR. She is on her 39th week AOG and has experienced labor pains. She was already on active labor and it was only a matter of time we were waiting before she delivers, and so I kept a close watch on her. At 11 pm, she already has a fully dilated cervix and so we attended to her and handled her delivery. She delivered to a live baby girl who cried spontaneously. Unfortunately, she had a fourth degree laceration but was eventually repaired.
While my patient was on labor, another patient we were monitoring for bleeding, which is a case of placenta previa, had to undergo CS right away. Baby out was only a few minutes from the time that my patient delivered.
 Also, on the same time that my patient was bearing down, another patient who is a case of a multiple pregnancy, had an onset of active labor. And by the time that the patient decked to me has her lacerations being repaired, the twin pregnancy started bearing down. At around 1 am, she delivered to the first twin and another twin in few minutes thereafter.
3 deliveries, 4 babies out in just minutes apart!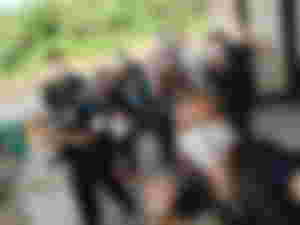 Yesterday, at around 7:00 am, we signed out from our last duty in the Obstetrics and Gynecology Department! It has been one hell of a ride, but definitely a learning and fulfilling rotation.
Thank you, Doctors!
Love you Ten thousand! 💕