She sells seashells on the seashore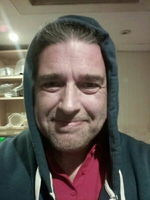 14th January 2022 12/14
Hello hello readers and welcome to the weekend, I hope it will be a happy and relaxing one for you.
One of the things that the pandemic did, was to make some people swap working in an office for working from home.
This was all very good in practice, but it meant that we missed exercise when we did this. There was no more getting up and going to meetings, no more popping out for lunch, no more walking to and from work or taking a bus or train, no more getting out of your chair and going to have a chat with people in their offices or at their desks. All these steps that we performed but didn't notice, added up over the course of a day. I know that since I swapped the office for home I have walked far less day to day. It is a fact that in the last couple of years, I know I have become more sedentary.
During the lockdowns, we weren't meant to go out, and as a result, I missed walking. There were only so many exercises I could do at home without feeling completely bored! So it all means that I make a conscious effort to get some fresh air and go for walks, whenever I get that chance.
How do you keep fit?
Today I decided to walk to the beach, which is only a ten minute walk from the house, well more accurately it is nine minutes going there as it is downhill and eleven minutes coming back as it is uphill.
The title... are you ready?
She sells seashells on the seashore, it is a tongue twister, can you say it fast?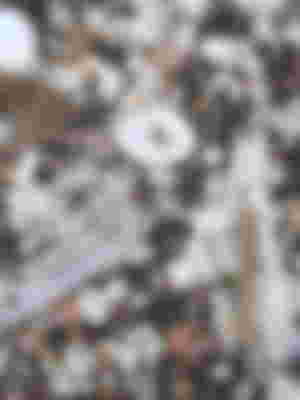 Walking along the beach there were loads of seashells. I then decided to do some mudlarking. Do you mudlark? Another thing that I learnt in the pandemic courtesy of YouTube! We used to call it beachcombing. The mudlarking is I believe meant for rivers but there are quite a few people who now call it mudlarking when you comb a beach to find things.
It meant that I started to look for pottery shards and old bits of sea glass. There were quite a few pieces of pottery, I particularly liked this one piece of porcelain.
I carried on walking on the beach, the weather was dry which is always good and the temperature was pretty mild for wintertime.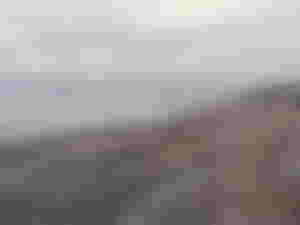 The tide had just turned, and I forget how fast it goes out. There is a stream or burn as we say in Scotland that joins the sea and it was pretty fast-flowing, it was like a set of rapids.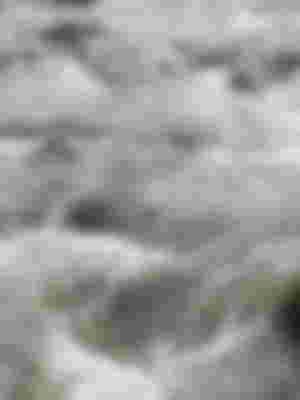 I decided not to cross as it was far too cold to get my feet and legs wet. No, I decided to have a wee watch of what was going on around me. Guess what @Jane there were no ducks and swans here!
But (yes here it comes) I did make a couple of friends and had an interesting conversation.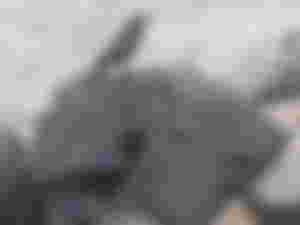 Meet Colt and Cliff the crows, there were quite a few crows around here. Crows are scavengers and they scavenge the food that people leave or drop when they are eating on the promenade.
I went back the way I came and kept collecting old pottery shards and coloured glass. Put the glass in a glass jar and it is colour treasure trove!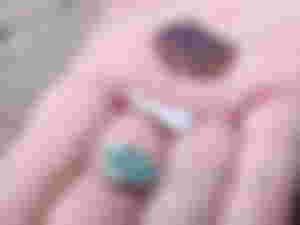 It is fun trying to imagine the designs and what the pieces came from.
Now I need coffee, and thank you for reading till here!
Copyright @TengoLoTodo   2021 and yes All Rights Reserved. All images, words, and ramblings are from the author unless otherwise stated.
100% original content from this mad Scotsman!