Hey People🖐️
How is it going over there? Hope you are not passing through a tough weekend?
My article today will be talking about jealousy. I read an article published by @King_Gozie (sorry for he bugs), talking about how people react when you are a miracle, I like how he plained down his points and I added my comments.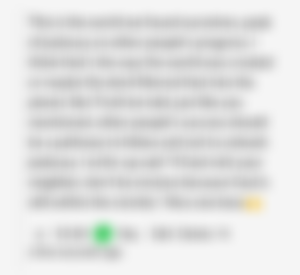 I don't really know if God created this world to be like this or it was the devil that chipped in the uneding atom of jealousy in the heart of men. Since I was born till now, I have never heard of any news that celebrated a jealous-free country or Community. It has been in existence and not ready to end anytime soon. Infact it's not ending because this current era has more factors encouraging jealousy. Maybe it's created to exist as the earth remains, never can tell.
Do you really feel jealous at someone's progress?
Hey there! You can't totally dudge or fall out of not being a victim of this. In one way or the way, we've exhibited jealousy, either in our workplace, school and most often, in relationships. You'd come to term with me that the spirit of jealousy is just like our next door neighbor. It sees us everyday as long as someone is in existence. Let's examine this: haven't you felt somehow when you heard a report of someone you are supposed to do better than, advancing and you are in a spot(despite the struggling)? Yeah, you must have felt it. I know it comes like a flash and goes off in somes minutes (if your mind is clean enough) or maybe stay longer to days and weeks. Shouldn't we call that jealousy at that Point? Or there's another word for it? What about when you find you fiance(partner) with someone, that sharp shake in your mind is called jealousy, even though it's just a mere flow, as in no major bond between them. You see you are a victim of jealousy too.🥱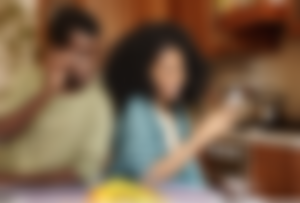 Source: freepik.com
I think God created jealousy to live with us, remember he said he made us in His image and He said also that He's a jealous God 🤭. If He's jealous and we are like Him, we are bound to exhibit jealousy too. But HIS, He has measures in place.
This is where my point lies. When a miracle happens to your neighbor, please be very careful on how you exhibit your jealousy, infact chase away envy out of your mind. If you want to encounter same breakthrough, let your mind be free, celebrate with him or her and watch how the breeze of breakthrough will touch you.
Let me digress a little... Even if the breakthrough is gotten from a dubious act, still show your excitement. Are you going to judge them? Your judgment won't lead to anything as you are not even the giver of the breakthrough that you'd tend to collect it back from them. Now i see why religious heads join to celebrate the breakthrough of people in the other realm(especially internet fraudsters). Are you shocked? You haven't seen? I have seen a lot of this scenario. I'm not saying all of them are involved, but just to point out a fact. Let me drop a common example:
A young boy of 20 bought one of the latest trending cars, worth millions of money, his parent called their pastor to bless the car and everywhere was sparked up with merriment. Not even the religious head questioned how he got the money for the car. I'm not trying to paint black as white 🙏
Where did I stopped before I degressed? Okay, it's not your own to trace the source of the progress, yours is to join in their happiness and tap from their blessings. Celebrate with those that are celebrating.
Look at this fact...
Let's say when we desire a thing, God sends a breeze to blow it down to us. You can't capture breeze you know, also you can't the predict direction easily on where it's moving to, it can move to any direction and by so doing, it touches people around. You get it? Okay, you know fart, right? When it's released, it circulates within that environment. Yeeeeh! That's how it works.
When you see people celebrating their progress, celebrate with them, wish them well, don't let envy and jealousy push you away from that vicinity. What He did for one He can do it for all
Also, people's success is an assurance that your own is very near, very closer as you've ever imagined. It's a pointer to your path of successful. Earlier this month, I read achievements of people and I was amazed. It gave me a mindset that I can do it. Also they were celebrating their successes and projecting the goals for new month, that also boosted my endurance with the mindset that the site is not going down anytime soon.
When A User here shows his or her achievements, celebrate with them and never can tell, you might miraculously get visited by Sir @Marc👌.
At the time of writing, it was late already, my whole crying for sleep and I just wanted to publish by all means, pardon the rough combination of words. Thank you.
6th November 2021