Do Not Underestimate A Small Business And Investment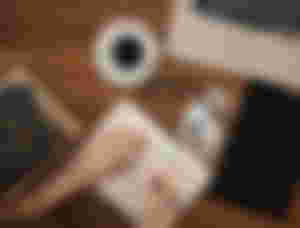 We should appreciate little initiatives of entrepreneurs because today's small business can be a biggest one in the future. No one knows when the turning point come to our business. Its true that when we invest big, we earn big profit which is not even guaranteed. Always big investment will be fruitful and small investment will be not, don't think like that. Sometimes earning good profit from small investment can be result of smart work and luck. Many business go through big loss for having wrong move or decision.
We should appreciate a small investigation and can offer sponsorship if we can afford it. A good business idea with a small investment can be a big business when other investors will make an agreement to work together. A business with small investment can be consider as a startup and when it shows good result, more investors pay attention to it and sign agreement as investor or partner. So we should invest on innovative ideas with expert planners who knows strategies of running long term business.
This is not a financial advice but one of my decision for my future business and investment. No one wants to invest on new and small business at the beginning but as time goes and we see the improvement of a business team we can trust them. Showing result is much more important to convince more investors. Investment is a great boost for a start up and with the time it get a good reach and popularity if it deserve. There is no guarantee that a big business never sink into the ocean of debt or loss. I saw a very reputed business ruin in a few weeks and the owner was a very reputed business man who was awarded as the best business individual. So what's wrong there? Why the best business individual failed to run a business for long time?
Actually everything was fine but the business individual was not good at delivering products and consumers get panic and case on the company he was running successfully. The business were found corrupt as they cheated many consumers and the businessman is now in custody. His bad management ruin the business in just few weeks and lost trust of consumer forever as media made the news viral.
So a small business required a small investment and if experience losses then the amount will be small too. So I always appreciate small initiatives, ideas, investment and business because I want a small profit from small investment and I don't want to make thing possible and happen over a night. It can take time to grow up and when grow up we can get more investors. Management and ensure best quality is equally important for a long term business. If you are a entrepreneur or planning for a side business beside your full time job then start with a little. Successful business would be not guaranteed but still a small research and investment can save us from big loss.