A Little Crypto Pump Can Change Someone's Story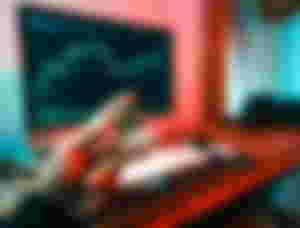 A little crypto pump fill our heart with joy. Yesterday when I was checking my holdings in Trust Wallet, I saw BTC is 21k. It made me really very happy though my holding is a very little amount. Now I'm thinking about those who has a big holding in their wallet. A little pump can change their story. How lucky they will be! Just can imagine right now. Read many life changing stories from people who loves cryptos and invested wisely. My dream is not a luxurious life but a life with full security of finance.
Crypto has high potentialities and experts invest on multiple coins with high chances to pump. Crypto currencies has already proved that its a life changing asset and once again they can change our story after a big jump which can break all the previous record. Can't wait for the day! It will be so good if it will happen next year. So many plans are ready, just need a big jump of crypto. Wish to see crypto to the moon.
Honestly I'm not overwhelmed but who doesn't want to have a decent amount to ensure the lifetime financial freedom? And I want too and I've no dream to be rich but at least ensuring financial stability for the lifetime, if this call having aim to be rich then fine I concede that I want to be rich. Having good goals and dreams is not bad so we should dream big at least we can be closer to it, if somehow miss the goal.
Big jump can change the story of people who have invested on bear market and making profit when it will be bull market. Sounds so good and I'm sure I'll feel like if I had more crypto to hold for the bull market. I will also wish to invest big when its bear market but having enough is most important for earning enough profit. If I talk about myself, I'm not an expert in finance and management but after following experts learning almost everyday. Trying to explore more in this crypto world.
Big investors will celebrate big profit from their investment on crypto and their life story will be change completely, at least for next few years if they use the profit wisely and invest more on multiple money making source or business. Taking less risk will bring a less profit and if loss, it will be a small loss not so big. Honestly I don't insist others doing something I don't do the thing myself but good things will be always good and whoever can afford to invest big then why don't they?
People who doesn't afford to take big risk can't enjoy the probable big profit can be earn when its bull market. Still a little pump means a lot for many. Include me one of them, I'm going to hold until the big pump happen and until I run out of money. Little pump help many to withdraw and cover expenses of next few months not the complete year but for big investors the big pump of crypto can cover the expenses of their next few years. Here you can see the power of crypto or big investment.
I have Published this before here: LeoFinance And Publish0x