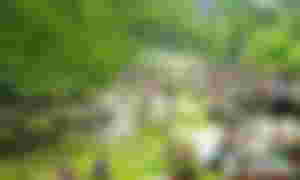 The floating market is located in Vimruli of Jhalokati district, the southern part of Bangladesh. Though the Bazar sits throughout the year, in the season of Guava, it gets the life. The Bazar sits in the small canals of the village Vimruli,  which is about 15 kilometers away from the Jhalakathi district town, runs from morning to evening every day. Hundreds of boats are loaded with guava.  The sellers look for the buyer in the canals. Here most of the buyers are the wholesaler. They come to market with big engine boats, buy guava from small boats and take it in Dhaka city as well as other big cities.
Vimruli Floating Guava hat sits at the estuarine of the canals. Three canals have joined here from three sides. In this spacious estuary, the fruit growers/sellers search for the boat who want to buy the guava. In Vimruli, there are Countless guava gardens in all the villages. From these gardens, the growers bring the fruits with boats in this floating Bazar to sell directly. At the northern end of the floating market, there is a small bridge above the canal. You can see the market clearly from here. The interesting thing is that the size and design of all the boats here are almost the same. It seems as if all boats made of the same craftsman.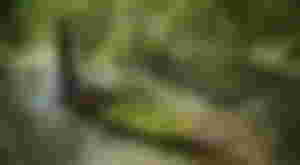 Although the peak season of Guava is July and August, there are several markets that continue to sell till September. Generally, August is the most suitable time to see the floating guava market. Important to realize, after 11 am, it started to reduce the crowd. So it is the best time to go to the market if you want to watch very closely.
If you want to stay the night, you will get hotels in Jhalokati Sadar. Though it is not enough, you will get 2/3 hotels where you can stay the night at an affordable cost, nearly BDT 100 to 250. The hotels in Jhalokati are Dhanshiri Rest House (Kalibari Road), Arafat Boarding (Kalipotti), Halima Boarding (Sadar Road), etc.  At the same time, you will find one hotel in Swarupkathi (Miyar Hat) named Hotel Ifti. The hotel is located at the side of the river. It is not so decorated, but enjoyable.
Tips for Traveling Floating Guava Market:
Do not throw waste into the water.

It is the best option to go to Floating Guava Bazaar with a group.

It is very comfortable to go by launch without going by bus.

Do not forget to eat the local sweet.

If you do not know swimming, wear a life jacket when riding by boat (Mandatory).

If you want to eat Guava from the garden, take permission from the owner.