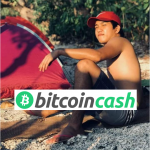 I had given my attention to Bitcoin Cash when its price was still around $200-$250, and known its community through this blogging platform - read.cash.
At first I was really hesitant to accept it as my source of income but after lots of encounters from different people and articles, I started to love everything about Bitcoin Cash and even leave other communities for the sake of more knowledge and of course, money.
Getting started in this platform was not that easy but it's worth it compared to other platform. And to make this introduction short, I have reached 2 BCH that at the current price while making this article is around $1,000.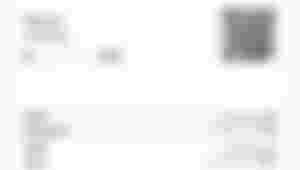 Reaching this quantity was not that easy for 5 months being in this community. Of course, I cannot just achieve this just by making articles and getting tips but also from different crypto faucets and some buy-low, sell-high strategy from the articles that I read in this platform.
But even though I reached that 2.4 BCH, I didn't had that $1,180.02 in my own hands.
And because I was just new to the Bitcoin Cash community, I didn't really care that much about the potential of BCH to be more valuable in the future.
Every week, sometimes everyday, I always withdraw all my earnings, cashed it out and save it personally in my own physical wallet. And because I also have some personal wants and needs, I also take $10-$20 worth of BCH per week from my Bitcoin.com wallet.
When I reached $300, I was thinking of buying a new phone because the phone I was using that time was already 2 years old and not performing very well, I didn't really want to buy a new one but I was scared that my phone might die anytime and makes me lose all the data I have in there. So at the end, I decided to buy a new one that was worth around $230, an OPPO A12 mobile phone.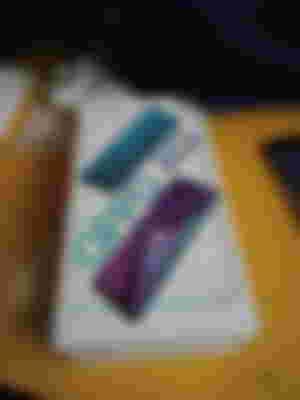 I felt very proud that all my doings in the internet world was getting paid off, and the greatest fact, I started from nothing.
And because I already have this new phone, I didn't give any more importance about Bitcoin Cash' price. Everytime I got a tip, I withdraw it without a care if the price of BCH was down or not. I was really a noob, greedy and wasn't thinking ahead.
All the amount of BCH I received was already converted into our fiat currency - PHP. To make a total value of it, I had nearly $500 worth of BCH.
Weeks goes by, the price of Bitcoin Cash was slowly going up and even quickly reached $600 in this month of January 2021, of course I was happy because I still had some BCH in my wallet but it also saddened me knowing that a huge amount of BCH I received was sold at a very cheap price.
If I didn't really sold all of the Bitcoin Cash I received, and even hold it till now, I could have that $1,180 in my wallet, which is 56,746.02 Pesos, a very huge amount that I could even use to make a small business.
From that experience, and the encouragement given by Sir Marc DeMesel that BCH will be seen at a very high price by the end of 2021, I made a promise to myself that I will never sell my remaining BCH and the BCH I can receive in the future. I will make sure to hold it and will never regret again from the mistake I had done.
I felt really matured from that loss/experience I had, so I decided to join the #Club1BCH where people or a group of Bitcoin Cash lover is aiming to reach and hold 1 BCH by the end of the year.
To make this more interesting for myself, I decided to start from zero wallet balance and see for myself to reach that 1 BCH goal. You can read my article about it here : My Zero to Hero 1 BCH Goal.
Currently, I already have more than 0.11 BCH in my wallet and looking forward that I can increase this to 0.2 BCH before this month of January ends.

This might be a long journey, but I know this is possible. Because nothing is impossible if you have perseverance. 😉
Join us in this journey, read here why:
Why You Should Need To Take Part in #Club1BCH 1 BCH Goal.