Wildest Dreams ~ Poem [Eng, Esp & French]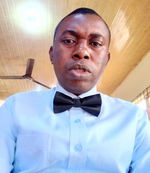 I wanted to be princess,
That one they say deserve one of those Disney princes
Like Prince Charming, Flin and Edward
With a golden crown on his head
A magic sceptre in his
I wish for that beautiful dress
That would make me look more of a pink tigress
Have the hair of Rapunzel
That red luscious lips of Snow White
And one of those dresses in Princess Cinderella's closet
I wish for the life,
The life of great men
Bowing at my small feet
Hailing "Her gracious and flawless majesty!"
With a great line of maidens throwing red roses at me, while eyeing my beauty.
I want a life of purple hibiscuses
Dahlias and much love of roses
Beauty that none can comprehend
Beauty that no one has beheld
There will be a happily ever
And ever and ever and ever
And ever after
Just happiness and flowers and more flowers
I want to be a princess
That owns a thousand castles
With fountains and springs
And angelic choirs that forever sing
But here I am,
In this smelling trenches
Worse and poorer than a royal slave
Hoping to be at least the royal puppet.

yo queria ser princesa,
Ese que dicen merece uno de esos principes de Disney
Como el príncipe azul, Flin y Edward
Con una corona de oro en la cabeza
Un cetro mágico en su
deseo ese hermoso vestido
Eso me haría parecer más una tigresa rosa.
Tener el pelo de Rapunzel
Esos deliciosos labios rojos de Blancanieves
Y uno de esos vestidos en el armario de la princesa Cenicienta
Deseo por la vida,
La vida de los grandes hombres
Inclinándose ante mis pequeños pies
Saludando a "¡Su graciosa e impecable majestad!"
Con una gran fila de doncellas arrojándome rosas rojas, mientras observaban mi belleza.
Quiero una vida de hibiscos morados
Dalias y mucho amor a las rosas
Belleza que nadie puede comprender
Belleza que nadie ha contemplado
Habrá un felices para siempre
Y siempre y siempre y siempre
y para siempre
Sólo felicidad y flores y más flores.
quiero ser una princesa
Que posee mil castillos
Con fuentes y manantiales
Y coros angelicales que siempre cantan
Pero aquí estoy,
En estas trincheras que huelen
Peor y más pobre que un esclavo real
Con la esperanza de ser al menos el títere real.

Je voulais être princesse,
Celui qu'ils disent mérite l'un de ces princes Disney
Comme le prince charmant, Flin et Edward
Avec une couronne d'or sur la tête
Un sceptre magique dans son
Je souhaite cette belle robe
Cela me ferait ressembler davantage à une tigresse rose
Avoir les cheveux de Raiponce
Ces lèvres rouges pulpeuses de Blanche-Neige
Et une de ces robes dans le placard de la princesse Cendrillon
Je souhaite la vie,
La vie des grands hommes
S'inclinant à mes petits pieds
Saluant "Sa majesté gracieuse et sans faille!"
Avec une grande ligne de jeunes filles me lançant des roses rouges, tout en regardant ma beauté.
Je veux une vie d'hibiscus violets
Dahlias et amour des roses
Beauté que personne ne peut comprendre
Beauté que personne n'a vue
Il y aura un bonheur pour toujours
Et toujours et toujours et toujours
Et pour toujours
Que du bonheur et des fleurs et encore des fleurs
Je veux être une princesse
Qui possède un millier de châteaux
Avec fontaines et sources
Et des chœurs angéliques qui chantent pour toujours
Mais je suis là,
Dans ces tranchées odorantes
Pire et plus pauvre qu'un esclave royal
En espérant être au moins la marionnette royale.