Opportunities are vast. The only limit we have is in our minds. The way we experience abundance is to immerse ourselves in the unknown because life is what we make it. It depends on our capacity to deal with circumstances that might be to our advantage. I had shares of my lowest point even when I was working in the Middle East.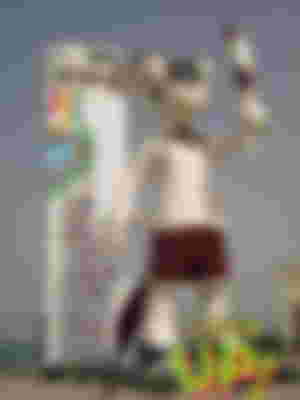 It took me three months to adjust to the weather, considering the 40degrees heat, sandstorm, culture, customs, and tradition, not to mention Ramadan month was a life-changing detour of self-discipline and endurance not only with personal finance.
Sometimes taking a leap outside financial security can lead us to something greater, bigger than the world we're used to living in.
I finished my three-year contract accompanied by my goals for my family back in my country for a small property with a micro business for sustainability. I also remembered when my father asked,
A Peek into my Island Living. The "Traffic "Issue
Island living is quite a refuge for people who would want a serene kind of lifestyle. It was a life-changing shift from a city into a sanctuary. I have been so used to heavy and crazy traffic back in my country even in the Middle East so I don't fret unless if I'm really in a hurry.
I tend to relax my nerve when traffic was inevitable and diverted my attention into a more productive way by listening to a podcast
or better yet reflect rather than complaining about something I have no control of.
However in Seychelles particularly in Mahe alone, the biggest of the island, traffic is quite abrasive for locals.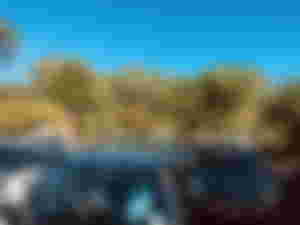 People here are fond of complaining about "a tortoise flow of traffic" and from my perspective, it's not the traffic that makes it so frustrating but because there's no other way out and wait until the rest managed to make a move. One-way traffic as I call it if you opt for a route from Anse Aux Pins which could get you almost an hour or so heading to Seychelles International Airport situated at Pointe Larue.
Depending on the intensity of the traffic however under normal circumstances, it would take only 10-15 minutes.
But Would You Love a Trek? An Ocean View is Nailing It!

Other than the traffic, Roche Caiman as a Park at the same time a Sports Complex area is also a good option to unwind and to exercise.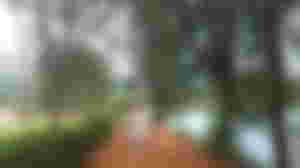 There is a fitness trail alongside an ocean view right-facing Eden Island. where you could burn fats but do not forfeit by eating a sumptuous meal at Bravo restaurant. I think I didn't do justice with the view considering I suck in photography.
Having a brisk walk in an early morning preferably on the
weekend is a good way to relax your nerve because it's not the usual park where I used to jog back at Aspire Park in Doha but emerging myself with nature was an edge. You could feel the fresh air when you're facing an ocean view with a solemn chirping of the bird and its mountain scenery as well. In comparison to my work and lifestyle here in Seychelles and Qatar,
I must admit it's an opposite pole. Extreme weather, culture, and traditions, it's like from a roasting heat to a rainy mountain trek! 
Our Adventure at Souq: Bargaining at its Finest!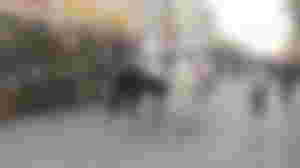 Usually, on a weekend back in Doha, hubby and I loved to hang out at Souq Waqif because there was so much to buy at a bargain. An amount half its original price, hubby had a good "bargaining strategy" which he could take the item happily. Once we bought our souvenirs for a price of almost 200 QR and I told him there's no way he could bargain it for. He was so confident and I went my other way to check for stuffs to give as a gift. Lo and behold he said, "all done!" 70% off.
After all Doha is a country that you would see almost everything is so affordable especially during the National Day where they had given us a lot of FREEBIES.
We love our weekend getaway whether an hour road trip from the north to south of Mahe and the recent one we took at Cerf Island where this time around we took our Sage Alexander and he adored the place as soon as we arrived. There's so much calmness, sanctuary, and tranquility that L'Habitation offered us thus it was so unwinding for a weekend getaway.
The mountain view facing the seaside was more than enough to savor how the beauty and simplicity in an island living can be a gateway for healing. It was difficult not to be able to see my papa in the flesh when he passed away due to this covid situation but the solemnity the island offered was helpful in a way.
Having to live in an extreme culture brought learning to my personal growth especially dealing with people from all walks of life. Had I not decided to go out of my comfort zone and its convenience, I wouldn't be able to learn that here in Seychelles, they don't eat rice in the morning, and in Doha, we can not eat from 6 am to 6 pm during Ramadan in public.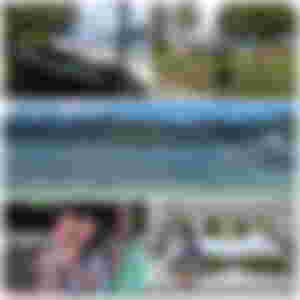 There was an instance when I came for a week's holiday and stayed at my ex-boyfriend's place (now my hubby) and I didn't eat anything at the aircraft because I don't like the food. I was literally hungry so when I woke up in the early morning,
Patrick asked me, "baby what do you want for breakfast?"
and I replied, "Can I have rice?" his family was surprised. ROFL! RICE is our staple food included in a meal thrice a day! This differs from family orientation but
staying with my grandma during my childhood days, if you won't eat rice, you don't have a complete meal. Unlike back in Doha, I was so used to yogurt, carrots, and baguette if not cereals. Easier to prepare somehow and not time-consuming too. Despite the adjustment, what I am grateful for was my experienced on the best of both worlds, just like what David Morse said, "

"It's great to be able to have your feet in both worlds. I wouldn't want to be just stuck in one or the other."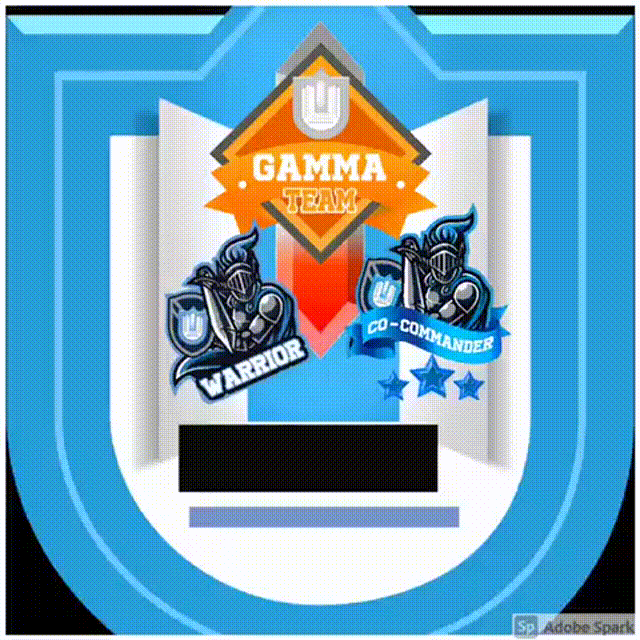 Let us connect on Cointr.ee

Images used in this post are mine edited via inCollage

You can also check on my Financial Literacy Channel on Noisecash here

Or if you're a First-Time Mom like me who wanted to share their journey with their babies you can post it on my Mompreneur Noisecash Channel here
#SHoutOut to my Sponsors for their generosity and quality posts. May you guys be blessed always! and Let's support #Bitworkerss.Cash!



>>it is a Bitcoin micro-jobs portal, or the upcoming biggest services marketplace on BCH!