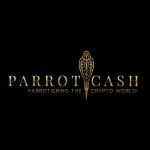 ParrotCash is creating its self from the ground up into a Network of some truly unique use cases with aim and focus. It utilizes the Simple Ledger Protocol that's built on top of the Bitcoin Cash network. ParrotCash has a max supply of 500M token that will be interacted with in a transparent, user-friendly and effective where the community can participate and benefit from the Bitcoin Cash network without any barriers to entry.
To build a vibrant community network that will help increase adoption of Bitcoin Cash & SLP tokens through promotion, education and use case. While reinvesting in Bitcoin Cash, ParrotCash Network and the wider ecosystem. By introducing more users and use cases to ParrotCash, Bitcoin Cash, and the SLP ecosystem.
Creating an SLP token on BCH called ParrotCash an in network currency users will receive in tips, faucets, air drops, earn & spend, online-games & more.
Creating websites to promote, educate, earn and spend ParrotCash and BCH by play online games, affiliate marketing & more.
We are already speaking to various independent developers about the possibilities of integrating Parrot cash PCH in some innovative ways.
We're in no rush to get ParrotCash on exchanges this giving people a chance to gain a good stack & try PCH out, but it will happen eventually. There will also be a limited supply of PCH available to acquire directly from https://memo.cash once the Flipstarter has finished.
Adapting websites with use cases to accept and payout in ParrotCash as well as Bitcoin Cash.
Provide users fun & alternative place to use ParrotCash as well as their Bitcoin Cash.
Provide opportunities to earn Bitcoin Cash for learning, playing and using ParrotCash.
Create and provide educational information about Bitcoin Cash and SLP.
Promote, advertise and support other projects that also support Bitcoin Cash.
Reinvest in Bitcoin Cash. Double down if you will. We take the majority of profits and reinvest in ParrotCash and Bitcoin Cash through new ParrotCash network building and support Mechanisms & Bitcoin Cash's infrastructure by donating to the maintenance teams that support the wider SLP community. We are aiming to make it one of the simplest and most enjoyable digital currencies to use by introducing novel ways of using sending and receiving ParrotCash token.
Seed funding will come from the Flipstarter campaign. Donations which will be used to startup and support the ParrotCash network. Once established any funds raised will come from subscriptions, affiliate earnings as well as the freemium gaming project on top of advertisement revenues from our free sites.
Currently a small but dedicated team are working constantly to maintain and improve the platform.
Underland: https://memo.cash/profile/1Pu5gnLq69USnezNKEehEoLbn6inxTEpXk
https://www.meetup.com/BCHSydneyMeetup/members/297394805/
PJMan7: https://memo.cash/profile/14CpJepZUf2AbvNi29ctR5j4WkkrvohfHk
Creating the brand ParrotCash
Creating IPs that will be adapted to support Bitcoin Cash
Establishing and maintaining the ParrotCash Network
Content Creation
Increase Affiliate options with more ways to earn
Website supports and administration
Continual Brand development
Promotions & bonus program, bounties

Coin staking and many extra features are also on the road map that will soon begin rolling out stay tuned find out more at parrotcash.com
Purchase ParrotCash from https://memo.cash
Provide us with more ways and ideas to help us promote.
Become involved in the project using your skills.
Use and promote our project with others.
Get in early participate receive your free airdrops!
ParrotCash (PCH) - Network currency 500 Million tokens
There will only ever be 500,000,000 in existence. See the genesis transaction here
transparent wallets of which the balance will be displayed here
So anyone can verify what ParrotCash is holding and that no nonsense is going on. This balance will help to run the project plus fund future development of the project growth.


20% will be distributed after pre-launch Flipstarter any remaining tokens available will be placed on the memo
10% this additional amount will be used for pre-launch bonuses any remaining will also be placed on memo after the pre-launch to ensure a sufficient amount is available at fair values and give everyone a fair chance to hold PCH.
30% will be used to incentivize the ecosystem used for promotions, giveaways, faucets, tips, competitions & prizes
10% will be issued to the ParrotCash Network's development team
30% will be held and locked for future use on the ParrotCash Network and for future development.
Memo: https://memo.cash/profile/13YzQnPrJftQMydLa2GttF9PsnC1izS6it
Twitter: https://twitter.com/Parrotcash1
Youtube: https://www.youtube.com/channel/UChhf41hMrDqb4s-DYStFCxQ
Lbry: https://lbry.tv/@ParrotCash
Discord: https://discord.gg/gegRc3CXe8
Telegram: https://t.me/ParrotCash
Facebook: Soon

Get in touch Join or Drop us a line to ask about anything, suggest something or just to say hi ;)

Website: https://www.parrotcash.com
(More Sites to Come Soon)
Flipstarter
Once established it should become self sustaining from its members
To Start:
90% Funds reinvestment in ParrotCash and Bitcoin Cash infrastructure and development.
Faucets

Advertising

Website developers and maintainers

Expanding the brand
ParrotCash development is community funded. You can Help or donate:
Flipstarter or scan QR code below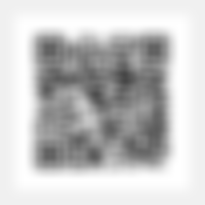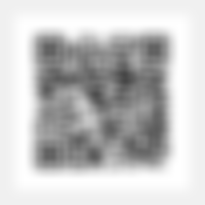 We are here for the long game and the quality niche content that will be attracted to ParrotCash will in turn attract the fans.
We hope you feel this project the same way we do and join the party. Thanks for reading and cheers from the uncharacteristically sunny Bitcoin Cash World.
The Network. Nowhere else currently will you find such a product within the SLP network. A place where anyone can go to learn about Bitcoin Cash and another cryptocurrency as well as earn it through things like social media marketing tasks, gaming, affiliate links and much more. Then also be able to spend and use it in other areas of the network we are building. Which will be ever-expanding into more as well. This is just the start. There are groups trying to do parts of what we are planning to offer, but we are trying to do this all to create a network where your not just gaming, marketing/advertising or tracking your SLP tokens you are earning ParrotCash, spreading awareness, experiencing use cases and witnessing the true potential and understand what a true cryptocurrency is capable of.