Open Fabric AI - Planetary-Scale Network For Building AI Dapps
Over the past decade, artificial intelligence has promised to reshape our society in many unique ways through a new technological revolution, and the impetus created by innovations like self-driving cars, real-time voice assistants, and other similar products has formulated a new axiom: everything around us has to be smart. - OpenFabric Whitepaper
OpenFabric AI came across as "a planetary-scale network for building and connecting decentralized AI applications" that wants to create the foundation for AI Web3 applications. The mission is to harness the power of blockchain, advanced cryptography, and novel infrastructure to innovate the Metaverse. 
The OpenFabric ecosystem is open for all, and is inviting everyone to secure a sear in the new Internet of AI. You can join as an innovator, deploy infrastructure, publish data, become an ambassador, validator or a promoter.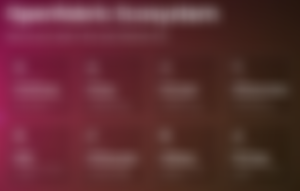 OpenFabric will promote the collaboration between AI innovators, data providers, businesses, and infrastructure providers will facilitate the creation and use of new intelligent algorithms and services. 
The cryptographic methods used by OpenFabric will establish a secure environment that is hardened against malicious attacks or any arbitrary misuse of the system by either external or internal entities. Cryptography assumes that any protocol execution is subject to permanent aggression from malicious
actors that are striving to obtain information about the system and users, tamper with data, or get unprivileged access to any resource.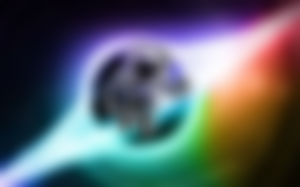 Another big thing that made me dive into OpenFabric was that the project is at the earliest stage but the community bloomed instantly. There is no token but big things were announced. 
The OpenFabric Community Portal was over 18,000 users that are exploring AI solutions on a daily basis. Users can earn GEMs by doing tasks and accumulate them for exciting rewards.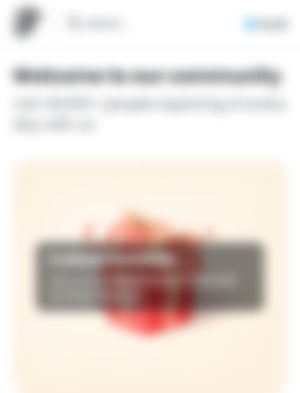 The OpenFabric Missions are covering a wide range of tasks and topics, such as completing the profile, social media follows or Twitter challenges. Every GEM accumulated may lead to a bigger reward, and this is why I am going bullish on Open Fabric. Sometimes you must take a leap of faith and see where will take you!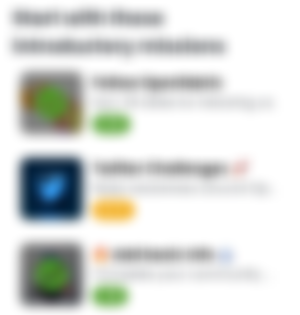 The Twitter Challenges are announced on the OpenFabric Discord, and require three steps towards obtaining the GEMs reward. The participants must like and retweet the highlighted message, then upload a screenshot on the OpenFabric Community Portal. The rewards will be credited after the submitting is validated.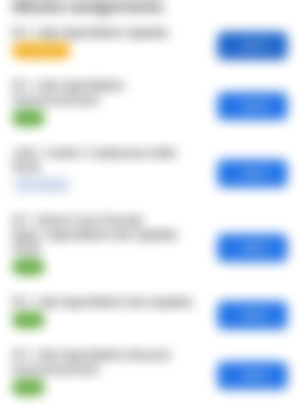 The OpenFabric Discord is a vibrant community, with over 6k members. Those that joined (really) early were supported with the "Early Supporter" role, and the first 1000 received the "AI Pioneer". I was fortunate to join at the early stages of the community building and got eligible for both roles.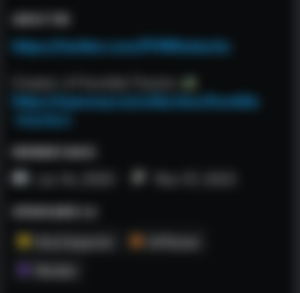 There was a humble request on Twitter, when the  OpenFabric  AI art generator app was ready to create magic. The users were invited to write the prompt they wanted to see create and the best ones will be created.
PVM asked for a Humble Tractor harvesting diamonds (GEMs) on a supernova and PVM received an galactic humble tractor! The result was fascinating and now I am on a mission ... add the OpenFabric AI generated image into the Humble Tractors ecosystem.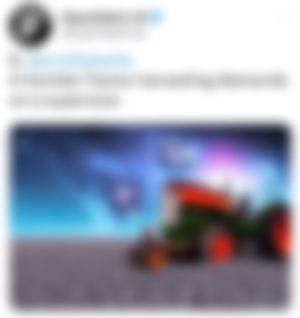 Quick links:
Join OpenFabric Coomunity Portal 
Residual Income:
Hive Blogging - LeoFinance, Peakd, etc
CakeDeFi $30 DFI for new users
The fountains: PipeFlare ZCash& Get.ZEN
Publishing bundle: Publish0x,   readcash,  noisecash, LBRY & Presearch