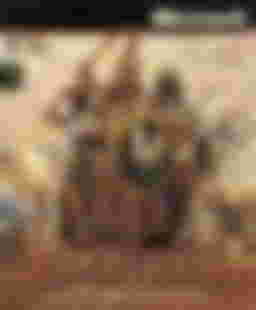 Hello guys! After a few months, I'm back on read.cash :) I decide to start a new miniseries about games that I was enjoyed a lot with my brothers when we were kids :) Hope You will like it :)
My first computer was a Commodore Amiga 600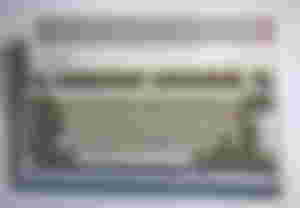 It was a really awesome platform for games - will describe some of them in future posts :)
But for now, let's go a little further - to my first Personal Computer.
I don't remember it whole specifics - after all, it was a few good years ago ;) but for the sure processor was an Intel Celeron 633 mhz and graphic card: Riva TNT2.
When my father brings it from a shop it has installed only Windows 98 and without any games. But in those days very popular were paper magazines about games with an added CD full of a free demo version of new games.
On one of those CD (if I remember correctly it was a magazine called CD-Action) I found a really cool-looking game Age of Empires!
Click - install - wait a few minutes - start demo - and fell in love almost immediately. Age of Empires was my first game in RTS genre (Real Time Strategy). That Microsoft production mix everything that I love - a tactic, strategy, and ancient history!
The game allows me to be a leader of one of the 12 ancient civilizations known from books ( Choson, Shang, Yamato, Babylonians, Hittites, Persians, Assyrians, Egyptians, Sumerians, Greeks, Minoans, Phoenicians). You Can advance it through four ages (Stone, Tool, Bronze, and Iron ages), gaining access to new and improved units, technology, and buildings with each advance.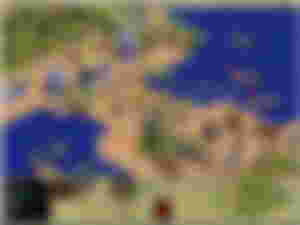 If we are talking about gameplay it was a typical well-balanced RTS. So your tasks were to collect resources (wood, food, gold, and stones) and then use them to create new units (farmers and different types of warriors), build your city (walls, towers, ports, and many utility buildings).
Age of Empires was one of the firsts RTS games, so from today's point of view the gameplay and computer AI seems to be really primitive and poor - but in 1998 - oh my god it was so awesome and challenging. You were able to use many different units even siege machines and ships. There also was some kind of priest that special abilities were converting enemy units to yours - it is so famous that is some kind of mem - maybe You saw that old guy: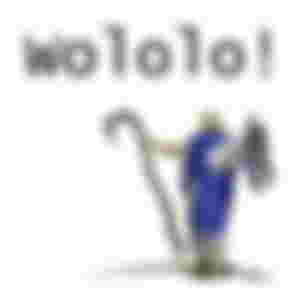 If we are talking about technical aspects - today's graphic looks really ugly, but again in 1998, it was impressive. I swear when you will ask me back then about it I will said it is a photo realistic :D
BTW in 2018 was created remaster Age of Empires Definitive Edition: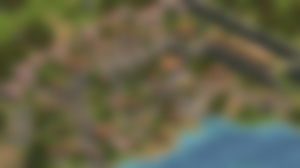 I spend hundreds of hours playing that game - to be honest with brothers we play almost half a year in a demo version :D Also, have great fun playing it with friends via LAN. I can talking about that game for a whole day, but the idea of that article wasn't to write a review - just share with you my favorite childhood titles :)
But if we are talking about reviews Age of Empires was well received by critics - it gets an 8.3 out of 10 on Metacritic, also got a few game industry awards.
The success of AoE brings sequels - Age of Empires 2 and Age of Empires 3 with some add-ons - those game to be honest were better as games - but the first edition always was my favorite one :)
Do you ever play Age of Empires I or any of the other in series? Which one is best one in your opinion? :)