Cryptocurrency faucets allow faucet claimers to earn a small amount of cryptocurrency, by claiming on a faucet page full of advertising banners. Earnings from paid advertising divided by the faucet owner into three piles - one part of the earnings goes into his pocket, the other part of the earnings, the faucet owner spends on maintaining the faucet(payment for hosting, etc) and the last part is split into multiple micro-heaps and paid to the faucet claimers according to the number of their successful faucet claims. This is a rough explanation, but still quite accurate.
To verify his claim, the faucet claimer usually must complete the Captcha(ReCaptcha, Solve Media Captcha, hCaptcha, etc) - advertisers are only interested in real people, so no robots allowed. Some faucets have other earning options - by doing other small tasks(Offers, Surveys, PTC, the shortlink, etc.). To withdraw earnings from the faucet, the faucet claimer must collect a certain amount of cryptocurrency(the amount is set by the faucet owner), and it will take some time. Faucets often pay more in bitcoin when the bitcoin price is lower, so it's a smart move for faucet claimers to be more active in the faucets, when bitcoin price crashes.
Here is a list of well-established faucets, they all worked steadily for several years and you can see their proof of payment in the descriptions below. I am posting a short description of them and other information -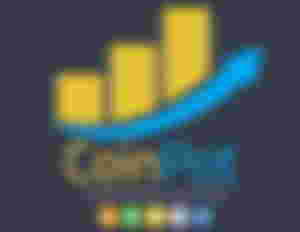 - CoinPot.co cryptocurrency microwallet -
Coinpot.co microwallet - support Bitcoin, Litecoin, Dogecoin, Dash and Bitcoin Cash. + Mining + Dice Game + Lottery. Payments from Moon faucets, Bonusbitcoin and Bitfun proccesed to Coinpot wallet. You must use the same email for Coinpot.co and for all these 7 faucets! Convert Bitcoin to Litecoin to Dogecoin etc. For each individual faucet claim you will earn 3 CoinPot Tokens - you can convert these tokens in BTC, LTC, Dash, etc.
The new Challenges system - complete various tasks and earn stars (1 star = 100 CoinPot tokens).
The Coinpot.co faucets -
Claim every 15 minutes(Bitcoin - BTC)
+ 5% Bonus of the total of all your faucet claims and referral commission earned over the previous 72 hours (3 days)
+ Offers.
You have to wait at least 3 minutes between claims.(Bitcoin - BTC)
The longer you wait between the claims, the bigger reward you get.
+ Games for fun.
+ Offers.
Moon Bitcoin - claim Bitcoin
Moon Dogecoin - claim Dogecoin
Moon Litecoin -claim Litecoin
Moon Cash - claim Bitcoin Cash
Moon Dash - claim Dash
You have to wait at least 5 minutes between claims.
The longer you wait between the claims, the bigger reward you get.
+ Offers.
+ Bonuses -
Daily Loyalty Bonus - up to 100%
Referral Bonus - up to 100%
Mystery Bonus - up to 100%
Offer Bonus - up to 100%
proof of payment -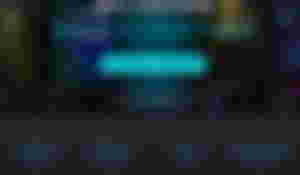 RollerCoin is an online Bitcoin mining simulator game.
Play mini-games and earn the mining power. The mining power is the amount of Th/s you have. You can grow it by playing games, completing tasks, or purchasing stationery miners that will provide a stable increase in your mining power.The more power and effort you give - the more BTC you get.
Payment will be sent to your Bitcoin wallet on demand. The minimum amount for withdrawal is 0.0001 BTC
multicoin faucet - claim every 5 min - 13 coins/tokens - Bitcoin, Dogecoin, Litecoin, Ethereum, Dash, Monero, BitcoinCash, Stellar Lumens, Ripple, Tron, IDA Token, BitTorrent and GoGoMonster Token.
+ Autofaucet + PTC + Offerwalls + Games + Mining + more
proof of payment -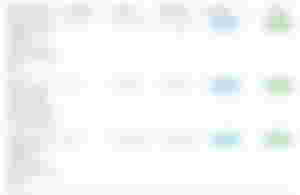 Premium Bitcoin Faucet - earn Coins by spinning the faucet ,
+ Offerwalls + Cointiply Surveys + Cointiply Promo Codes + PTC + Chat + Games + Videos + more
proof of payment -

Virtual mining game - complete missions to get more HP and the higher your Hp, the more coins you mine.
+ Virtual World + a lot of other features
Support BTC, LTC, Doge, Ethereum, Dash and BitcoinCash.
proof of payment -

FreeBitco.in - one of the oldest Bitcoin Faucets.
Claim every 60 min - single easy Captcha.
Play Multiply BTC game + Lottery + more
Minimum withdrawal - 0.0003 BTC
Earn interest on your Bitcoin from 0.0003 BTC daily.
adbtc.top - oldest and good paying Bitcoin PTC.
Very easy to use.
Minimum withdrawal - 0.0001 BTC
proof of payment -