My Saturday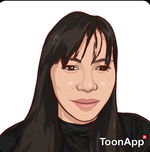 Hello, beautiful creatures in read.cash, how are you doing? Maybe some of us having fun, traveling, sightseeing, mailing, etc. that can make us relax and unwind, but for me?
Guess what? 😁😁
Before anything else's let me greet first of course to my generous sponsors as always. Thank you so much for sharing your time with me.😘
---
My Saturday is so productive, why?
Early in the morning I segregate first my laundry and start washing early as I could because here in our town there is water interruption every Saturday and I'm afraid I can't do my laundry for the reason that my sons don't have clothes to wear, thanks to God I finish my work before the water end.
During my washing duration, my youngest son was there with his nanny and he is still sleeping when I finish.
After my laundry, I do my pending assignments and reports to be submitted next week, I have done 4 tasks in all, I still have 2 more to go but my son just woke up so I need to attend to him because his nanny has matters to be done also. I set aside first my workload and maybe push through it tomorrow.
While babysitting my son, I clean our room and fold the pending dry clothes. Washing their beberon (milk bottle) so that when my partner arrives from work he won't have to think of household chores.
I also wash the dishes because they stock from the morning coz water is end early.
I can say that my Saturday is so productive because I have done my household chores and I have to relax for the whole day tomorrow coz I don't have much to think of.
Sometimes, our mood changes in every way, at this moment we are tired of doing that, and tomorrow or another day we are alive and want to finish everything as if we are "the flash" 😸.
Just like in writing here, I don't have topics and ideas to share that is why I didn't force myself to write this past few days because if I will start and still it cannot be done, I'm just wasting my efforts.
As of this moment, I lay down in bed typing and humming my son coz he is sleepy, but I'm still lively and ready to scroll over after I publish this.
I miss reading your stories coz after school I got sleepy at around 7 pm and I don't have time scrolling in here, and I'm sorry for that, but of course, I know you guys can understand every situation that we encounter now and then.
Thanks for being with me always, have a goodnight.