Live in the moment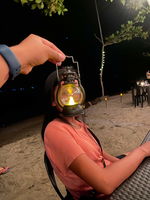 April 12, 2022
Last week, my sister had a quick date together with her girlfriends. Now, I'm sharing their photos to you with of course, their consent.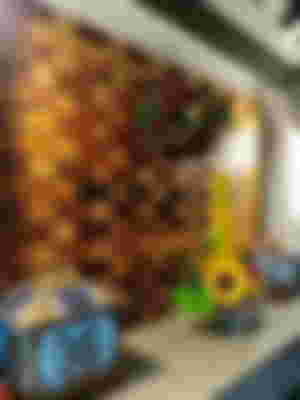 Lucky Star is a resto slash bar. They offer mouthwatering dishes that we often crave. You can also have fun with friends while drinking and singing in the videoke.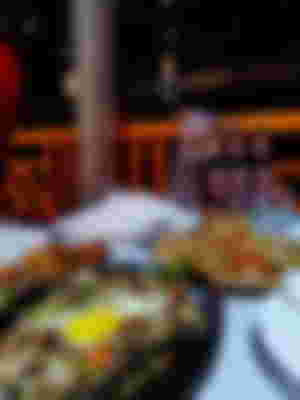 They ordered pancit, sisig and buttered chicken. Oh so yummy, right? I can't help but drool over the sight of the foods. I bet those were delicious as my sister didn't bother to take me some left-over. What? I sound like a disappointed little sister. I need to grow up. lol.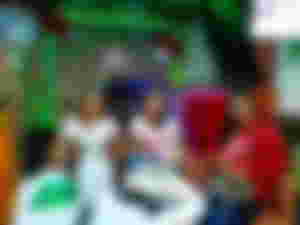 Anyway, here is a photo of my sister and her friends from college. Both are already teaching in the field. Both are single and enjoying life. Speaking of enjoyment. The three went to an island last weekend even with the unfavorable weather. My sister is already twenty-five and I get that sometimes she is adventurous but their trip to the island was a wrong move. She even received a sermon from me, her younger sister. I didn't feel bad about it. In fact, I strongly think that she needs to be reprimanded sometimes.
---
In another story, here are some photos taken at Brgy. Lintaon, Baybay City, Leyte. The same city that is all over the news today.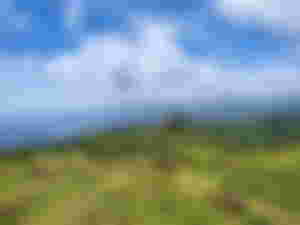 Who would have thought that this same city is now under calamity? One week ago, I visited the city and I never had the slightest idea that it would go through a traumatic experience. Even the people there has no idea that they would go through such an unforgettable nightmare. Life really is unpredictable. It comes with suprises of any kind.
We will never be ready of what life has to offer. There would really be a shocking moment and then there will be a time spent in processing all the events of our lives.
We may not be well-prepared for the possible cstastrophes that would harvest lived but we can do a lot to prepare ourselves so there would be less regrets in the end.
As early as now, show your love to your family and friends. Do that thing that you have been meaning to do. Forgive those people who have offended you. Be more kind and gentle. Let us be more appreciative. Travel often. Visit that long- lost friend. But your mom her favorite chocolate cake. Life is too short and too unpredictable to put the things on hold.
While we are working and striving to make ends meet, let us also not forget to live life. Let us not be too hard on ourselves. Don't wait for an accomplishment or achievement, reward yourself. Give yourself a tap on the back. Hug your siblings. Buy that shoes. Apply that skin care. Let us live life the way we wanted to be. Let us not wait for tomorrow to be. Now is the time to celebrate. Live in the moment.