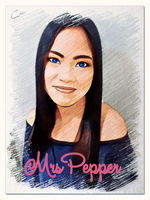 We're soarin', flying
There's not a star in heaven that we can't reach
If we're tryin', so we're breakin' free
-Breaking Free🎶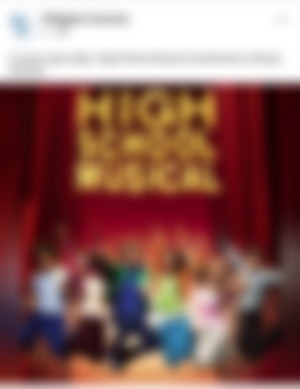 While I was scrolling my Facebook account last night, one post catches my attention.
I remember that I was also in high school when this movie started to air. It was our Symposium Day at school and we watched this movie and we were asked to submit a reflection about it. I totally forgot what I wrote about it but the songs and the characters from HSM remained in my heart til now.
Their songs became our class favorites. Would you believe that we have our own Gabriella Montez and Troy Bolton? And another trivia, I went to East High too! (Pasay City East Highschool to be exact)
So seeing that post from the Philippines Concert official Fb account made me smile and reminisce about my high school days. I actually started singing We're All In This Together after seeing that post.
Lemme just share with you some of my favorite scenes, lines, characters and songs from this beloved highschool gang of mine. I will be talking about the three major films only namely High School Musical, High School Musical 2 and School Musical 3: Senior Year. Sharpay's Fabulous Adventures will not be included but I love that too!
The Guy: Someday you guys are going to thank me for this.
I will never forget how Gabriella and Troy met during New Year's Eve! They were forced to attend the New Years Eve Party by their parents and were pulled by a guy to perform in front of the crowd. It was Troy who started the lyrics and he was about to leave the stage when Gabriella started singing. He was amazed, I believe so, in her voice making hul stay on the stage and finish their duet. After that, they exchanged phone numbers and the rest is history.
Troy: My prom is wherever you are.
In HSM 3, Gabriella missed their Prom night because she was away from East High. But Troy did not mind how far Gabriella was. The next thing we knew, Troy is in front of Gabriella wearing his tux and giving Gabriella the best prom dance ever.
This rooftop garden is Troy's secret hideout. When he and Gabriella became a thing, this becomes their lovely nest. I just love all the scenes here especially when they dance under the rain.
Finally! In the second movie, Gabriella and Troy shared their most awaited kiss.
Troy: Most of all I choose the person that inspires my heart, which is why I picked a school that's exactly 32.7 miles from you — Miss Gabriella Montez, Stanford University.
This is not the graduation but the last theater act of this group. Seeing them with graduation gowns and hats after performing their act was priceless. I am emotional.
Another scene here is when Troy and Gabriella sing Just Wanna Be With You, they traveled miles away just to save their final show.
There are many great scenes in this series. But I just chose my Top Five favorites to highlights here. Listed are some of the songs that once became my life's theme song.
Breaking Free

Can I Have This Dance

We're All In This Together

Gotta Go My Own Way

You Are The Music In Me

Start of Something New

Now or Never

Just Wanna Be With You

Stick To The Status Quo

What Time Is It?

When There Was Me And You
Troy Bolton and Gabriella Montez will always be iconic characters created by Disney. They might not get into the real thing but these two will stay forever in our hearts.
My Thoughts
Nostalgic. That is what I felt while doing this article. I was smiling the whole time. I might binge-watch this series over the weekend. Do you also love this gang? If so, what is your favorite songs from this series?

"Once a Wildcat, always a Wildcat."
💚💚💚
---
If it's not too much trouble, you can check my latest 5 articles below. Thank you, big time!
My One Year Journey in noise.cash
Confessions of A Shopee-holic: 2022 Edition
Chronicles of a Stay-At-Home Mom
💚💚💚
---
Sources:
DisneyMusicVEVO, anneliesebarbie, DisneyUKChannel, La Khang, Freddy Cardenas, aaronspwr234. Lead image is from Wallpaper access.
Words have been checked thru Dupli Checker Plagiarism Checker.
If you wanna know some of my daily activities, short posts or want to have some good vibes, you can visit my Noise account MrsPepper.