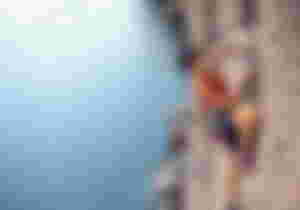 Javed Karim of Bangladeshi descent was born in 1989 in Germany. In 2005, together with Saad Hurley and Steve Chen, Jawad Karim created the popular video exchange website YouTube. He gave this lecture on May 13, 2006 at the University of Illinois. Source: Website English Short Translation: Zahid Hossain
Everyone probably has a mixed feeling of likes and dislikes about YouTube. The reason seems to be YouTube itself. On the one hand, YouTube is giving everyone a chance to watch all the new videos at night. On the contrary, YouTube is wasting your precious time watching these videos night after night.
I take this opportunity to express my condolences to those who have lost their CGPA grade due to YouTube. Many may be happy to know that YouTube has wasted more of my time than you! More time is wasted on watching videos than anyone else.
As many have noticed, I am the youngest of the speakers at this university graduation ceremony. It has both good and bad sides. The bad side is, because of age, I can't give you a deeper idea about life. The reason for not being able to say that I am looking for that idea myself.
The good news is that you and I are of the same age. This means that I still have the opportunity to apply what I have learned. You will still have the opportunity and time to apply the same ideas that I had three years ago.
While in high school in Minnesota, I heard about the use of Mosaic, the world's first popular Internet web browser. I find Illinois with a map and notice that the place is not far from Minnesota. That's when new thoughts entered my head. If popular web browsers are invented by people in my backyard, why should I go anywhere else?
At that moment, I decided that what I really needed to do was learn how to do it right. I applied to the university after high school. I was confidently waiting for the letter from the authorities. I got the answer very quickly, but that answer was disappointing for me. I was told from the university that I could not be admitted in the computer science department. I have no chance of admission as the number of students in that department is full. But I will get admission in Ceramics Engineering Department. I don't want to say, there is no future for ceramics or pottery but I did not apply for it, I did not dream. I was completely disappointed. So what can I do then? I again write a long letter to the university authorities and want to know whether the decision of the authorities can be reconsidered. I wrote in that letter, 'There will be a request to the authorities not to ignore any aspect of my application. I can assure you that I am interested and aspiring to study computer science. '
My application was reconsidered and I had the opportunity to study computer science. My first lesson in university life was that if you stick to something, it will bring the ultimate result. During my first year at university, I got a job at an established Internet-based money transaction company. It seemed that the job was a great opportunity for me. I didn't understand that it would be right to take the opportunity to join the company without studying. I took two weeks without making an immediate decision. Later, I decided to take a break from my studies and go to PayPal headquarters in California. In my opinion, don't neglect when you get a chance to take a risk.
A tsunami hit the Indian Ocean in December 2004. Tsunami videos captured on mobile phones spread rapidly across the Internet. At that time there was no active site on the internet, from where videos can be easily found, can be seen. Videos were stored randomly on different sites, there was no good site to share videos. Videos could not be sent by attaching e-mail. The biggest problem was that you had to install a video player first to watch the videos. The biggest task after installation was to teach the people of the house to run it. The time was right to solve these problems by watching videos on the internet. Within two months of the tsunami, in February 2005, PayPal and I planned to create a video sharing and storage website.
We start work on Valentine's Day, February 14th. Will work be stopped on Valentine's Day or not? It's just like any other day, so why not? On April 23, we launched a website called YouTube.com. Very few people are using our website in the beginning. We promote the site as a new type of dating site to increase the interest of others. We also fix a slogan: 'Tune in, hook up'. We were disappointed to see some real dating videos. So we are eager to upload all kinds of videos here. We encourage girls in Los Angeles and Las Vegas to upload videos to our site. We announced a ড 20 reward for each video. If no one responds to our announcement, the prize announcement dies on the field!
We started thinking about websites. Later in June we made many changes to our website. I tried to give a simple look, so that all users can use it very easily.
Within 18 months of its establishment, we discussed our website. To the common man, we are the headlines. Many of them were asking, how and where did we get such an idea. I tell them the same thing all the time. There are always talented people around, they have to find out.
When you get out of this hall, remember one thing. The world is waiting for you to create new opportunities. Congratulations everyone.