Three Best Platforms to Make Money Online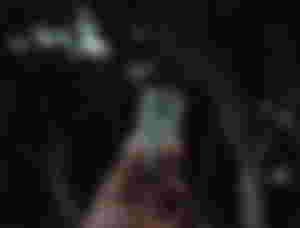 When it comes to making money online, you need to remember a couple of things such as the platforms to make money, skills, and knowledge you have to make money, persistence to make money based on your skill and platform you are using, money-making potential of the skills and knowledge you have, etc. Out of all of these requirements, the most important is the platform you are using. That's because how much money you can make and how easy or difficult it is to make money entirely depends on the platform you are using.  Let me exemplify. You can make money on Freelancing Platforms as well as Microjob platforms. However, you can make more money on Freelancing Platforms compared to Microjob sites. However, it is comparatively easy to make money on Micro job sites compared to Freelancing Platforms.
Here are the three best platforms you can use to make money online.
If you are serious about making money online and if you want to generate full-time income online, look no further than Amazon. Amazon allows you to make a lot of money and offers multiple methods to make money. Interestingly most of these methods are completely passive income methods, which means you can earn without any ongoing work.
You can make money on Amazon through FBA, KDP, Amazon Merch, Amazon Associate, and mTurk.
FBA or Fulfilled By Amazon is a program that allows you to sell your physical products through Amazon. There are some fees associated with this method and you also need to ship your products to the Amazon warehouse so that you can start selling.
KDP or Kindle Direct Publishing is a free ebook and paperback publishing program that allows you to publish your ebooks and print books through Amazon and sell them worldwide via Amazon.
Amazon Merch is a Print on Demand Program from Amazon. This is free to use the program and you have to pay a flat rate of 99 cents for each sale. In order to use this program, you will have to upload your design and when the product is ordered, Amazon will create the product and ship it to the buyer.
Amazon Associate is an affiliate program that allows you to make money just by referring buyers to Amazon stores.
mTurk is a micro job program from Amazon.
What skills do you need in order to make money from these programs?
The kind of skills you need depends on the methods you are using. For example, if you want to use KDP, you need writing skills, however, for Amazon Merch, you need graphic designing skills. However, all of these methods require you to have SEO and digital marketing skills.
Facebook is not only the largest social media platform in terms of user base but also one of the top three sites in terms of traffic. Over the years, Facebook is also evolving as one of the best platforms to make money online. There are numerous ways to make money on Facebook and some of the common methods are Facebook Marketplace, Facebook Shop, Facebook Page and Group Monetization, Video Monetization, Instant Article, Reels, Events Monetization, Selling Subscriptions, Marketing, Sponsorship, etc. Some of these methods will let you earn directly from Facebook, for example, Reels, Instant Articles, etc., whereas some methods require you to use third-party help to make money, for example, sponsorship, marketing, etc.
What are the requirements to make money from Facebook?
Some methods do not have any requirements. For example, you can start using the Facebook marketplace immediately. However, some methods require you to meet a certain requirement. For example, if you want to use Instant Article, you need at least 1000 followers. If you want to sell subscriptions through Facebook you need a page with at least 10k followers, 180k video views, and 50k engagements in the last 60 days. If you want to monetize your on-demand videos or live videos, you need 10k followers, at least 5 videos, and 600k total minutes watched.
Sounds too complicated to meet monetization? Well, there are methods that are comparatively easy.
What skills do you need in order to make money on Facebook?
You need to be a video content creator in order to earn from video and Reels monetization. You need to be a blogger or website owner in order to make money from Instant Article. You need to be a marketer to build followers and promote your products.
While Amazon and Facebook are free platforms, Etsy requires you to make some investments. You not only incur selling fees and payment processing fees but also listing fees. You will have to pay to list your product. However, the listing fee is so small that I don't think this will be a problem for anyone. You might also have to spend money to generate sales, especially if you are just starting out. Due to the competition, a new seller hardly gets noticed, therefore, you will have to run ads to generate sales.
You can use Etsy to sell physical items, digital items, and printable. In other words, you can sell a handbag as well as an ebook, or a wall art that requires to be printed by the buyer.
One of the best ways to make money on Etsy is through Print-On-Demand. This method requires you to connect your Etsy account with a print provider. You do not have to manufacture the product and you also do not have to fulfill the order. This method requires you to have graphic designing skills (so that you can create digital designs for the product). If you are selling digital products like ebooks, you need writing and designing skills.
SEO and Digital Marketing are a must in order to generate sales on Etsy.
The basic way to earn from youtube is through content monetization. If you have managed to pass the monetization threshold on youtube and if your videos generate views, you will start earning. However, you should not be satisfied with what you are doing.
Here are three methods to add revenue to your youtube videos.
Sellin Online Courses and Webinars
You can use youtube to sell your online courses and webinars. Actually, if you are selling courses and webinars you are in fact building your own authority and resources.
Become an affiliate of a brand
Well, you can do affiliate marketing and make money from youtube but a better way to do is by becoming an affiliate for a brand.
Sell subscriptions
You can sell subscriptions for your premium content. Let's say you published a video on making money as a graphic designer. You can create a detailed tutorial on the subject and sell subscriptions to those who want to learn more.
I have listed these three money-making platforms based on the money-making potential, ease of use, and the skills you require. If you do not have the required skills, you can start learning now.