Social Commerce: Why Facebook is the Best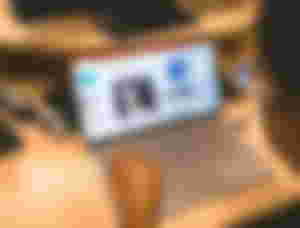 You can make money on Facebook Through multiple methods such as
Facebook Marketplace
Facebook Shop
Facebook Page/Group
Facebook Videos
Facebook Instant Article, etc.
However, what do you think is the easiest way to make money on Facebook?
Based on my experience, Facebook Market is the easiest way to make money on Facebook. That's because
There are no requirements to be fulfilled like with other monetization methods. For instance, you need 50K page views to create Facebook Shop or Facebook Instant Article. However, you can use Facebook Marketplace right away.
It is also a commission-free marketplace, so there are no listing fees or success fees to be paid.
You can not only use Facebook to build your business, you can even build a business on Facebook. The best thing is there is no cost associated with this. You can build different kinds of businesses, from selling physical products, digital products, and subscriptions to charging fees for events, and earning from ads.
So, how do you build a business on Facebook?
Facebook Marketplace: This is the easiest way to start a business on Facebook. You can list your products for sale. If you want to increase the chances of selling or want to sell faster, you can boost your listing (advertising)
Online Events: From talk shows to concerts, webinars, online classes, etc. can be organized on Facebook and you can charge fees for attending these events. If you want to build an online education business without spending any money, this is the best method.
Subscriptions: You can sell subscriptions via Facebook. All you need is 10k followers to start.
Facebook is not just a social media platform, it is also a platform for social commerce. There are multiple ways to start selling on Facebook and the most common options are Facebook Shop and Facebook Marketplace. Even though these features can be used by individual sellers as well as businesses to sell almost anything, they have distinct features.
Facebook Shop allows you to create a virtual store on your Facebook page and directly sell to your customers through your shop. Even though this can be used by individuals, this is basically designed for small businesses that cannot afford to have their own online store. With Facebook Shop you can create your listing and manage orders and customer inquiries without leaving Facebook.
Even though Facebook Marketplace can be used by businesses, this is basically a selling program aimed at individuals. Facebook marketplace is basically designed to sell locally. You can sell old as well as new items through Facebook Marketplace to the people in your area.
With Facebook Shop, you can sell globally, however, Facebook Marketplace allows you to sell locally only. You cannot sell outside your country, in fact, your items are not even visible to the users in other regions.
If you want to start an online business without building your own website, you have multiple options. Facebook Shop, Instagram Shop, and Etsy are some of the common options to start your online business. You can try selling on all of these platforms at once, but if you want to know which is a better online marketplace, here is a basic comparison between Facebook Shop, Instagram Shop, and Etsy.
Facebook Shop and Instagram Shops are e-commerce functionality within Facebook and Instagram social media platforms. The Shop feature on Instagram and Facebook allows businesses and individuals to set up a virtual store and sell directly through Instagram and Facebook pages.
On the contrary, Etsy is an online marketplace, where you can sell digital products, handmade products, and vintage items.
Facebook Shop and Instagram Shop are free to start however, you will have to fulfill the requirements of Facebook and Instagram. For example, you can start a shop on Instagram only when you have 10k followers. However, as long as you pay the listing fees, you can start selling immediately on Etsy. Facebook and Instagram, Shops are basically for social commerce, however, Etsy is a global marketplace with millions of active buyers and sellers.
Facebook Shop and Instagram Shops are primarily for small businesses and individual sellers.
If you look for the easiest platforms to sell your items, you will come across platforms like Facebook Marketplace and eBay. While Facebook Marketplace is for the users of Facebook Social Media to buy and sell, eBay is an e-commerce platform available globally for buying and selling. Both of these platforms can be used by individuals and businesses to sell new and old items. Even though they look similar, there are a lot of differences between the two platforms.
Facebook Marketplace is basically a peer-to-peer platform to buy and sell items locally. It is designed for users who want to buy or sell used items but you can also sell new items. Users can browse items for sale only available in their local area (Someone in New York cannot see the items listed on the Facebook marketplace in Dhaka, Bangladesh). Buyers can message sellers and arrange for delivery. It is free to use and focused on local transactions.
eBay is a global e-commerce marketplace where businesses and individuals can buy and sell new or used products. If you want to sell on a large scale and globally, eBay is the platform for you. It offers features like bidding for auctions, rating sellers, and different kinds of payment options. You will have to pay a commission for selling items on eBay.