Four Platforms to Start an Online Business For Free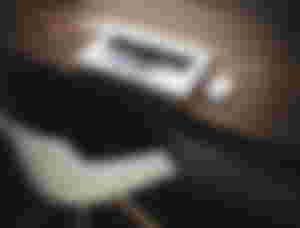 Business needs money, you need money to set up a store to sell your products, you need money to create products or acquire products to sell, and you also need money to market your business. All of these requirements apply to online business as well as offline business. However, there are also platforms that you can use to build your online business for free.
There are a lot of businesses that you can build on Amazon and the business that does not require any investment is Amazon Merch. In order to use this method, you will have to upload your designs and sell your designs in different products such as T-shirts, hoodies, caps, bags, cups, mats, etc. You do not have to spend any money on product creation (as long as you are designing yourself), you don't have to spend any money to build your store, you do not have to spend money to maintain your store, and you don't even have to fulfill the order (ship the product). You pay only when the product is sold. You can also create an Amazon Affiliate business, however, for this purpose, you will have to use third-party platforms like blogs or social media. You can also build a digital product business by selling ebooks and apps.
Redbubble is another free platform to start your online business. You can sell a lot of items through this platform, for example, clothing items, cups and mugs, curtains, and mats, caps and bags, phone cases, mouse pads, notebooks, etc. You will have to first create a design and upload it on the platform. You will then have to select the products where you want your design to appear, T-shirts, hoodies, leggings, cups, bags, etc. There are no upfront costs associated with this platform. You will pay only when the product is ordered. Your design should be original and you will have to do SEO and digital marketing to generate sales.
There are numerous ways to make money on Facebook. You can even use these platforms to sell products from your online stores. However, if you want to build a business on these platforms, look no further than creating a shop. You can create a Facebook Shop if you belong to the region approved by Meta, if you have 10k followers, and if you have met other ecommerce eligibilities. If you are not eligible for a Facebook shop, you can also start selling through Facebook Marketplace, which is available for free for all Facebook users. If you are not interested in setting up a shop, you can also start other businesses on Facebook, for instance, you can establish a marketing business. In order to do that you will have to build a huge audience. If you have managed to build a lot of followers, you can easily sell your items from your Facebook shop
eBay is famous for selling second-hand items and cheap items. However, you can also sell new products on the platform. It is one of the easiest platforms to start selling online. It has huge registered customers, and you can sell almost anything from safety pins to cars and a house. It is easy to start selling on eBay. You can start by selling your own unused items. Once you have nothing to sell, you can acquire used items from your friends and family and sell them through eBay. You can also go to a thrift shop and buy things for cheap so that you can put them on sale. Interestingly, you can also dropship products. In other words, you can sell products from other stores via eBay without actually owning the product. You can also use ebay to sell print-on-demand products by integrating print providers into your eBay account. eBay is an interesting platform in the sense that you do not need your own products to sell, you can sell someone else's products. If you want to do dropshipping and print-on-demand business you can do it on ebay. There is no upfront cost associated with these businesses, therefore, there is nothing to lose. When it comes to selling on ebay a lot of people associate with selling used items, which is not true. You can also sell new items. A lot of people also do not know you can also do dropshipping and print-on-demand business. on ebay
Out of these three platforms to start an online business, which one is the best? If you ask me, I will say Facebook is the best platform. That's because Facebook has over 2.9 billion monthly active users. In other words, more than one-third world's population use Facebook. Therefore, you have a huge market. Well, Amazon is also one of the world's top 10 websites in terms of traffic volume and the world's number one online marketplace, therefore, selling potential is huge. However, I choose Facebook over Amazon because marketing is effective on Facebook. In fact, Facebook advertising is one of the biggest advertising programs. Facebook marketing is also easy to use.
Now, you might also want to know if you can actually sell your products through these platforms. Well, you can sell products, but you will have to do SEO and digital marketing. You might also have to run ads to generate sales.