Different Ways to Make Money on Facebook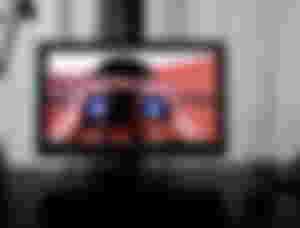 If you are a gamer looking to monetize your gaming activities, you can use a lot of platforms such as Twitch, Youtube, Facebook, etc. You can even start blogging on game niches. In this short post, I am trying to explain how you can make money as a gamer on Facebook.
Facebook Reels: You can publish Reels or short videos and earn from Creators Funds. Since we are talking about making money as a gamer, you need to publish game-related reels.
Videos: You can publish longer videos and make money from video monetization. In order to become eligible, you need a page where monetization is enabled.
Streaming: You can earn from game streaming. One of the easiest ways to earn from streaming is by enabling Stars.
Instant Article: If you are a blogger on a gaming niche, you can share links to your blog posts on your facebook page. If you have enabled the Instant Article feature, you can earn from facebook ads on your blog posts.
There are numerous ways to earn on Facebook and one of the easiest methods is by receiving stars. Facebook Starts is a feature to make money from your content (videos, photos, and texts). The fiat value of each star is 1 cent, for every star you receive on your videos, or live streaming, or photos and texts, you earn 1 cent. Starts are gifts that can be exchanged for cash. You can earn well from Facebook Stars if you have managed to build a huge fan base.
Eligibility criteria for earning starts
You need a facebook page with at least 1000 followers.
You need to be based on the eligible country.
Follow Facebook policies and Facebook Monetization Requirements
Enable Star option.
How to Start Earning Stars
Create a facebook page and build at least 1000 followers.
Go to the Professional Dashboard of your page.
Scroll down and look for the Stars option
Follow the steps.
Once enabled, you can start earning stars on your content. Try to build more followers and create content that people really like.
In order to earn on your blog, you need to run adsense ads. Sadly it is very difficult to get approved on adsense. You can also use other ads but these ads have low conversion. You might try affiliate ads, but the products need to be purchased for you to make money. When you use Facebook Instant Article, you don't have to run ads on your blog. Facebook will run ads on your blog and you earn from facebook ads.
So, what are the requirements to use Facebook Instant Article. You need a blog, that is the first requirement, you will then need a facebook page with at least 10k followers, which is the second requirement. If your facebook page has 10k followers, you will have to apply for Facebook Instant Article and can start running facebook ads on your blog upon approval. Your earning will depend on how many people visit your blog via facebook.
Facebook is one of the best platforms to make money online. You can make money on facebook through various methods, and one of the popular methods is live streaming. You can live stream anything from your gameplay to a music concert, a discussion program, almost anything. There are numerous methods to make money through Facebook Live. Here are some strategies you can use to make money through your live event
1.      Sponsored content: You can get sponsors for your live event. That will happen only when you are a popular figure on facebook (have a lot of followers). You can partner with brands to promote their products or services during your live stream.
2.      Donations: Facebook offers a monetization method where you can receive donations from other users. You can enable the feature so that your viewers can donate you during the live stream.
3.      Paid access: This is probably the easiest way to make money through live stream. If you have managed to build a huge following, you can easily sell "tickets" for your live stream.
4.      Affiliate marketing: If you cannot get brands to endorse you, you can try affiliate marketing. If you promote products that your visitors might like during the live stream, you will make money.
5.      Selling products: If you have your own products, you can sell these products during the live event.
Reels are short videos on Facebook and Instagram. It was first introduced to Instagram and later also added to Facebook. If you are a video creator or even a normal person who like creating videos for social media platforms, you can make money from Reels.
There are several ways to make money through Reels.
1.      Sponsored content: If you are a popular content creator, this is the best option to make money from reels. You can partner with brands and businesses and create promotional videos for them.
2.      Affiliate marketing: If you want to do affiliate marketing, using short video features like Reels is the best way to generate sales. Make product video and share links on the captions or pinned comment.
3.      Product promotion: If you are an online seller, or if you have something to sell, you can use Reels to generate sales. All you need to do is create product video.
4.      Paid shoutouts: You can also make money just by saying something nice about a product or business. You can partner with businesses and brands and give a shoutout so that you can make money on your Reels.
5.      Crowdfunding: If you are using crowdfunding platforms to raise funds for your projects, you can use Reels to promote your campaigns on Kickstarter, IndigeGo, or GoFundMe.