How I cut expenses to save
Since I started reading the book Automatic Millionaire by David Bach, I have already created a system that will forced me to save. The book has influenced me to start paying myself first before paying my bills, giving back to my parents and the government. It also teaches me how it is an advantage to start saving as early as possible and as much as you can set aside from your salary.
And not only that, the concept of his latte factor creates a huge impact on my daily expenses and has assisted me in recognizing the small expenditures that eat up my money.
Currently, I'm halfway through his book and I'm slowly reading it so I can picture every word written in it. If you want to read his book, you can search for it online and download it for free.
Today, since most of us are working individuals and maybe also earning outside crypto, I will share some of my tipid tips, or how thrifty I am when it comes to my hard-earned money.
Do you also have a want-fund in your budget? I do have! And sometimes I don't actually spend it. 😂 So this want-fund is dedicated to any of the things I want to spend. Sometimes I dedicate it to my 'eating-out' once in a while, but sometimes I refuse to eat out.
I always told myself that there are better choices in carinderia, and they taste the same. Haha. So yeah, and since fast food restaurants also have price hikes, I avoided eating out since carinderia was way cheaper.
Here's how I argue with myself;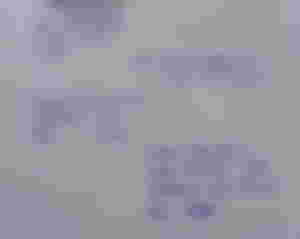 When I was in school, my parents had no money to buy me good shoes. The cost of the shoes she can provide is about 250–300 pesos. I almost cursed my feet for being so clumsy that I always broke them in the first three months of school.
Fortunately, since I am already a working adult, I can afford good shoes. I always find shoes that will last for a whole year. And gladly, I always find a good one. I only have one pair of shoes that I usually wear to work. I saw many people wearing different shoes. Sometimes I was jealous. Haha. But it's the only pair of shoes that I can afford.
According to what I've heard from different financial coaches, you just need two pairs of shoes. The other one will serve as a replacement in case the other one is worn out. And if more than that, it's a "want" and probably could have been added to your savings.
If you look at my closet, my clothes are from five years ago. 🤣 Just three to four pieces are new each year. I think it is an advantage that I have no sense of passion when it comes to clothing, and I also think that I already look clean in polo shirts, t-shirts, pants, and rubber shoes.
So yeah, I spend less than 2000 pesos on clothing per year. ;)
To be honest, makeup and other products for facials are quite costly when I look at them on Watson. The same with perfumes. I only got lotions and pampered my hair with shampoo and conditioner. With my current job, it is unnecessary to put makeup on more so as to smell good.
I don't smell bad though. Haha. It is not really a requirement because I walk around and sweat a lot and that makeup will only fade and I will look like a clown.
So yeah, my job is also an advantage. Haha. I just have to look decent.
It's really common these days to get your clothes washed in any laundry shop, and since I am actually free on Sundays and I don't have anything to do, I am doing my own laundry. I have saved up to 200 pesos a week by simply doing my laundry. ;)
But if I had to spend my Sundays earning more than I could consume, I would definitely earn rather than washing my clothes. (Pretty tiring 😂)

From the way I cut my expenses I focus on the things that I need and what I can do to minimize my spending. If there are always better alternatives that allows me to spend less using my time and energy I usually grab it, specially when I think my time won't be wasted.
When it comes to food, since I'm all alone and cooking is not an option I have 50 pesos budget per meal. ;) Living in Cebu is a lot way cheaper than in Manila.