Rest easy 😢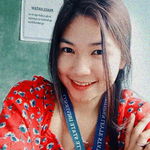 January 02 , 2021 ; 08:00 am
Today and this time is the exact time where the mother of my boyfriend has passed away. Sounds sad, heartbreaking, downfall, full of tears, the hearts cuts like a knife.
As you can read my previous article entitled "2021, thank you" , I mentioned there about my mixed emotions in year 2021. One of it is about the problem of my boyfriend's family, that made me feeling sad too. It is about her mother got sick, the condition is much critical after how many days in the hospital, after how many days they didn't hear positive feedbacks from the doctor. Imagine that they already 40 days in the hospital, and his mother was confined at the ICU with his brother who served as guardian to his mother in the hospital.
Before new year, I messaged kuya jr (my bf's older brother), I ask about the situation of his mother. Then later on I recieved a response from him, he said that her mother needs 4 bags of blood, then the type of the blood is AB+, yes AB+. It's hard for him because the type of the blood is hard to find, that is why I told him that I have a friend who knows the process of finding the blood. Then my friend message me, that kuya jr need to go to the nearest blood bank hospital and the Philippine Red Cross. I forwarded her message to kuya jr. And kuya jr, said thank you for the help.
January 1 morning, the wife of kuya jr message me. She said that I will give to her my mobile number then she will call me. At that moment, I felt nervous and my heart skip a beat. I chat her my number right aways. Later on, she call me. She said that she has important to say, "namatay na daw si te bebe" it means "aunt bebe died". After I hear the word, I can't believe and I don't know what word to say. I asked to here when and where. She said to me, last night the mother and kuya jr went home unexpectedly, her mother got wild in the hospital because she want to go home, she forced kuya jr that they need to go home even her situation and health is hard. Kuya, jr call the siblings of her mother to tell them. Then the siblings told to kuya jr, that the decision is in her children. Then kuya jr, my boyfriend and soysoy the youngest, just say that if it's their mother's decision then be it, they will respect the mother's decision.
They were broken family, last 8 years there mother and father separated. But the children stays in their mother until now. But unexpectedly, their father help their situation. He drove to tacloban to get kuya jr and ate bebe to home. They arrived at home at exactly 11 pm, january 1. They also get the oxygen for their mother's support for breathing. Thanks God that, they arrived home safely.
Back to the wife of kuya jr, ate catherine told me that auntie bebe died , january 2 in the morning at 8 am. After she told me the news, I didn't believe I just wait my boyfriend's message if it's true. Then, ate cath told me that they will go to the place of Malico, San francisco to visit auntie bebe if the news is true.
In the afternoon, I washed my clothes but I got shocked when I saw kuya jr riding motor, he told me that her mother passed away 8 o'clock in the morning with sad if his eyes. I comfort him and say that there mother will not suffer again. And he said that, rubie (my boyfriend/his brother) will pick me in the evening to their house. That's why I wait for him, and I also inform my family about the sad news. Later on, my boyfriend didn't arrive. I just wait him in the morning of january 3.
But in the morning I got a chat from him with the use of his brother's account, because he has no cellphone , it was damaged by the typhoon. He told to me to get ready, he will pick me later. I told my sister if she will accompany me or she will go with me there. Then she said sure, and will bring 1 motor with my cousin to drive.
At exactly 3 pm, we begin to ride to my bf's house, we travelled to Bontoc to San francisco. We arrived there at exactly 6 pm.
And there, everything is already set, auntie bebe is already inside the coffin.
It's just so sad I remember the days we were together, she is very good mother I am also blessed because she treated me as her daughter. She is much lovable and caring mother to her children.
January 3 in the evening is the first vigil, there are many people attending the vigil which is just there relatives in there place. Sounds good that the feedbacks of other people to the auntie bebe is good, she will forever missed by many.
January 6 at 1 pm, is the burial. There is a mass happened in their church, then right after the mass we travelled to the cemetery. And start to put the coffin to the hole. That is the end of time where we can see auntie bebe inside the coffin.
Time to say good bye and May she rest in peace. Nothing to worry because she's now in good hands.
---
Before I end this article, I just want to say that I am very thankful to the read cash because even how many days that I didn't open the app, but still I have earnings. Thank you so much!