Why onions?? 🧅 🧅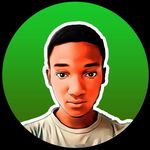 Good day to you all here on readcash. My family, friends, and loved ones. It's always a privilege to be here among you all and I would always remain a soul who would be grateful for my existence.
Life is just so funny at times when we think deeply about the occurrence happening across the world. Even stepping down to our locality and immediate surroundings, we realize that we are just of human looks and the same homosapiens but what we have inside of us is different from each other.
That's where the saying comes from "One man's food is another man's poison. And that's the reality of life. My best food is not a must to be someone else's best. I appreciate the fact that we have differences between us. That difference is part of what makes life a better place to be.
WHAT I AM ALLERGIC TO?
The number one thing I am allergic to is onions 🧅. I hate or dislike it with a passion 😂. If I could call one thing a good poison in my meal then that's onion, especially having it sliced in it. I get irritated anytime I crunch my teeth on it.
How it started.
When I was a little younger, I would always try my best to make sure I take all meals prepared at home to avoid being scolded by Mum. But there is something that always happens every time I take rice and fried stew. I am always feeling nauseous.
In the long run, I realized that when I bite my teeth on onions I always feel that way. I told mum and everyone at home that I can't take onions in my food again. I knew I called a war upon myself. And I was ready to fight through it.
I started the method of handpicking all the onions in my food into a separate plate before eating. It was a great challenge to me but since then I continued and got used to it. Gradually as I continued to grow older my wings began to grow and got stronger.
I became the one responsible for cooking in the home and since I am in charge I would say I can't cook poison for myself 😂. They won't have a choice but to leave me to it and allow me to cook it with the exemption of onions 🧅. Finally, in our home now onions have gradually gone extinct, the only time they cook it at their own will is when I am absent at home…