What seed have you planted for your future??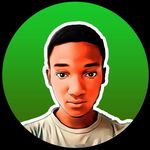 How has your day been? Today is another Monday on the earth's surface.

All glory be to the almighty God for his grace upon us. The month of May is almost over, just a day left to wish ourselves a happy new month. And we are there in the middle of the year.
Taking a look back at the life and how far we have gone, many were able to make it to life with us but couldn't make it after some seconds. Many were able to live for days but not up to a month, many survived months but could make a year and many survived years but can't make a decade. But we are still alive and counting. Do we have any reason not to appreciate our existence?
The funniest thing about life is that we all make plans but no one is rest assured they would be the ones executing them. We all propose dates yet we still have to keep praying to be a witness of the day. I have seen a scenario where the groom and the bride had proposed date for their wedding ceremony and then everything was going on fine. The date is already tomorrow then the groom gave up the ghost a day before their wedding ceremony. He wasn't able to live up to the date.
That's life and how tragic it happens. But that never stopped us from planning for the future. What if we think the future won't be ours and it turns out to be? So we still have to make plans but believe that it is not our plans that would work out but the grace of God over them.
I never had many plans because if I should say I don't have plans then I am already planning to be a failure. Yeah, we all have dreams and we are always trying to work towards accomplishing them.
Planting a seed doesn't matter but seeing it grow into a tree that can bore fruits and produce more seeds matters most. Nurturing, protecting, and caring for the seedlings and seeing them become a tree that would provide a shed for you is all that matters and that's always the tedious part of it.
We see people have dreams, missions, and ambitions but following them up is always an issue thereby leaving them in a world without direction. Some of the seeds I have planted and I hope I continue having the strength to nurture and see them grow are
Good deeds: I learned something about life, life is always cool 😎 when you have a good heart, worry less, and always remain contented with whatever you have. One thing we should always try never to do in life is to wish other people bad. Why not pay back bad deeds with good deeds. It's not all about today but tomorrow matters most, good or bad, you just planted a seed which you must surely harvest.
Trust: Another essential seed to be planted in one's life is trust. Your trust circle matters a lot, people you trust and how many people out there can trust you no matter the circumstances? Do you have anyone you trust? Can anyone trust you? These are questions we are to ask ourselves. Then our answer would determine whether we are to plant the seed or just nurture it.
Respect ✊: It is said that respect is reciprocal. Never underestimate anyone because the child of today will surely grow up tomorrow. And one thing that I want to make clear is the fact that anything we do for children, the seed we plant in them would remain in them and continue to grow bigger as they age. Children hardly forget what happened to them during their childhood days. So respect everyone's opinion and decisions irrespective of their age or gender. This is another seed I would like to nurture and reap the fruit in the future.