Things I never want to involve in throughout my life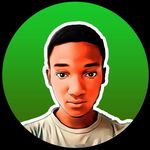 This should mark my 23rd article for the month. It's not easy keeping up to promise or just making changes all of a sudden. I promised myself to achieve 31 articles for the month. And to God be the glory I am grateful for the journey so far.
Today's weather was a kind of tricky one. It was cold in the morning and then became a bit sunny in the afternoon. But we expect the evening time should be fair. Instead, it came out cold 🥶 again. So everyone got themselves indoors. Maybe this is just the perfect weather for couples and a perfect match for hot tea and bread for the singles.
In society, we find ourselves today. There are a lot of things happening around us. A lot of bad vices and also some good ones. But it's a choice for us to make whichever way we want to go and whatever choice we feel like it's the right one for us.
Many get involved in bad vices through comparison and unnecessary competitions. At least we all have our lives to live and our destiny to fulfill in life, so why compare ourselves to others. I am grateful to the almighty God that I never indulged in most of these vices and I pray never to. I used the word "most" because there are some of these vices we can't swim out of, we're all drowning in them.

Why would I place lying at the top of this list? I don't think there is someone that can say he /she is free from lying. If we never lied during our childhood days then we can't escape it at an older age. Gone are the days when there was nothing much in technological advancement. But with technology innovation, gave us the privilege to become a perfect liar. We might be at home and receive a call telling them we are on our way, at times even our chats remain a medium to lie. But all in all. We have to make sure we are not always that way.
I never pray to get myself in this and to those who found themselves guilty of this act, I pray god clear it of their eyes and minds.
Cheating
This is one selfish act we see as something good. Cheating comes in different forms and escalates till it gets to the level of embezzlement and corruption. Cheating starts when we have the mindset of making it all ours and not for others. With our siblings, we would always want the biggest share, then when we get in a relationship, we would never be satisfied, and at our workplace, we would always want the lion share for ourselves. This is something bad but when seen as normal in our society today. I pray never to involve myself in this type of selfish act.
This is also bad but it has become a world-famous way of having fun. Almost all of the things we do there are betting and gambling. There is no joy from gambling because all the money from gambling would never be spentwisely. But still over gambling again and again till it all vanished.
I wonder why people continue smoking. I laugh at times when I see smokers after smoking packs of cigarettes and thinking they already had the best of time. They could read on the packet that smokers are liable to die young, but they still can't see meaning to that. The same thing goes for alcohol and hard drugs. It's obvious that they see themselves become worse health-wise but they still can't do away with them. I pray not to find myself among this category of people
One of the notorious acts among the bad vices. But we see it as a job and a way to work without sweating 😓. But we forget that we are making some other people cry because their sweat is gone and there you are happy because you already outsmart the one who worked with his sweats. I never find this more of a meaningful thing to involve myself in and I pray It never happens to be my portion, and for those involved I pray God to make them realize the problem they are causing upon themselves and desist from it.

©Adeleye