My Tuesday ramblings…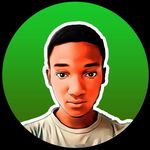 How is your day going? Hope we are all having a nice time with our daily lives, our relationships with families and friends, and also attending to our own personal lives.
Today is another Tuesday of the month and probably the last Tuesday of the month too. So we just have to make sure we are prepared for the unexpected and also make sure we don't anticipate too much because too much anticipation leads to disappointment and too much disappointment leads to sadness while too much sadness leads to depression, while depression could lead to untimely death. (don't mind my chain quotes).
I give thanks to the source that created a life for making us a witness to another day on the earth's surface. It's never by our power or might but by the grace of God.
It's certain that not everyone alive today would be alive then, which is why we keep praying for his mercy. Many were alive to observe it last year and are no more today. And many would have to observe this year and won't have the opportunity to see another. In the same way, many would not see the last year and probably have to see this coming one and more.
All in all, we should be prepared that there would surely be the last thing to all we do, there would be a time we would have to sleep and not be opportune to wake anymore, there would be the last meal we would have to take and not have the opportunity of taking another, there would be the last cloth we would wear by ourselves and we would not have the opportunity to take it off again and finally they might have to take it off for us.
Many of the words we are uttering that there would be a moment we would have to utter the last and no more. How free we are to breathe in and out, we might not value it right away, not until we are to take our last breath and nothing more.
There would be a journey we would embark on that we would not be opportune to embark on another. No one knows when their last time would be and even their last action. At times when I look at life and all in it, I realize that it's indeed vanity upon vanity.
We were born without anything on us, and so we would have to leave the world without anything. We were bathed, carried, and cared for while we came into the world, we never know who births us, until we're told and so we would leave the world without knowing who would bury us. People rejoiced and made tears of joy while we came into the world and so would another set of different people be there the day we leave the world and cry again but tears of pain and sorrow.
I was sitting outside our corridor this evening writing this article while I observed the occurrence in my surroundings, taking a good look at the birds chirping and the goats bleating, listening to the cock crow and the noise from little children happily playing together. Taking a look at the sky and the moving clouds, and seeing the reactions of the trees dancing to the cool breeze.
Life is amazing, but should we be scared of death? because life might seem so interesting to leave anytime soon.
These are my ramblings for today and I hope you had a nice time reading. Let's meet in the comments section. See you around and God bless. I remain my humble self Adeleye Abdulqudus.