Money isn't everything 😢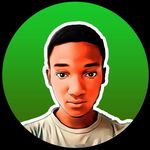 Today is another beautiful day to appreciate our existence on the surface. Many slept like we all did but couldn't make it to the next day. But we are here today in sound health. Let's appreciate our existence and give thanks to the source that created life.
Everything is not about having "MONEY" just like Harris J has it in his song that goes thus "There are things in life that money just can't buy".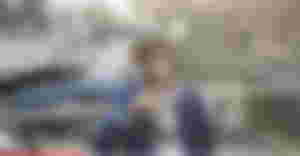 At times it's always best to be satisfied with the little we have and give thanks to God that provided it for us. No matter how worse our condition might be, when we look down below us we would surely see some people striving to climb up to our position.
Our generations today are just too eager to become rich if possible in the blink of an eye. Much breaking news here and there about how our youths and teenagers sort for this money as they are ready to go the extra mile to get it. But only if they could be patient and work hard would they have all they want.
The funniest part is the fact that we don't want to work for the so-called money anymore but we would always have big dreams in big rides and big houses. So where would the money come from? That's where the problem lies. We don't want to start small anymore but we want to be where our mates are. This is what has led most youths nowadays astray.
Unnecessary competitions, forgetting the fact that we all came to this life at different times and we would also leave one after the other. We all have our different fates in life, For those that are born to be poor would remain poor, but if they never had a fate to die poor they would surely become wealthy before death. Some of us are born to a rich background while some are born to a home of struggle. We just have to work towards our path and pray to God to help us crown our efforts.
This morning while I was going through my WhatsApp status. I came across a strange and horrible update from a friend of mine on her status. It was all about a big boy from some part of my country who wants to use his mum for money rituals. This is just so sad to watch.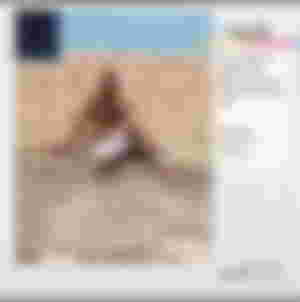 What is happening in this crazy world we live in today? What thought would have come through him to use his mum? As the video had it, the mum was bleeding but still grateful to God for her survival and the son was arrested. This is money for us, just how many days into the new year he already had a plan for his mum. Of all people in the world, why his mum?
What a heartless soul filled with wickedness, selfishness, and a devilish one.
There was also another case recently, not up to a week or two weeks ago where a young boy had to make use of his girlfriend for money rituals. And at the end of the investigations after killing her and being caught for this treacherous act, his parents had to disguise him and take him to a mental hospital as he is not mentally okay. He was later caught by the police and hoped they would make him pay for his crime.
This has become the recent trend this new year and the more the news the more heartless people grow. Only if we could reduce our urge for quick money without working, then we can all live a peaceful life. Everyone is scared to move around freely, friends don't trust each other anymore, and the lovely bond between everyone begins to fade.
Money is necessary, but money isn't everything. There are things money can't buy, money can't buy the life of the people that are gone. So let's remember that we came to the world without a penny and so we would leave the world without a penny. Life is too short, vanity upon vanity.

©Adeleye