May was okay, June should be great 😊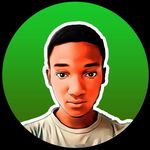 Hi all my families and friends here on readcash.

First of all, I wish you all a happy new month. Ooh. The month of May finally said goodbye and now here we are on the third day of June. How have we made use of the last month so far? How much have we achieved in this first half of the new year??? Did we get to our targets? Our missions? Our visions? What goals are we having for the rest of the year and are we working towards them? This should be a driving force moving us towards our goals.
Yeah, for me May was cool and okay as I was still able to accomplish some of my aims. If I should remember my past months this year, especially the month of January when I have always aimed to meet up with a total sum of 1bch in my wallet. Hahaha 🤣. I think my dream will continue to remain a dream. But there is always a possibility of the impossible. This is the beginning of another half of the year and possibly I could still reach my target.
It's been a rough ride throughout the month. There are times I would always feel like giving up and missing a few days, times when I would not have anything to write on, no inspiration, but I still have to write something. It wasn't easy but I am happy I could accomplish this little, I would also look forward to seeing my count increase this month.
Yeah, from my amount of articles written I already know I couldn't even make it up to 20$ but out of love from the platform members and Rusty I was able to make this little and it was totally out of my expectations. This has been like a driving force for me to keep it going. Consistency should also be a watchword and procrastination should never be tolerated.
I knew I relented a lot when it came to this aspect. Because I also knew that my engagement was drastically reduced. So I hope I can improve on that every month. Though there are some additional numbers, the increment is not so encouraging. I am also using this medium to appreciate my subscribers for the love that they show every time.
Yeah. This month I promise myself to make sure I make it up. My target is to make a double count of the article I wrote last month. And I am sure with all your support I would be able to accomplish that. It's a battle I have to fight, and I am coming up with success. Till then we would have to meet again.
My engagement has a lot to do when it comes to operating the platform. The more active you become the more awareness you create for yourself. I don't want to take a look at my sponsor's tab because they already melted to a minimal number of users. But I believe with my quality write-ups and engagement I would be able to get better.
I would also try to make sure I extend my hands toward those who are ready to bring about quality to the platform. This would serve as a means of encouragement and motivation to keep doing better. I knew I also lagged a lot on this but I know with dedication it would most times remain possible.
Everything good in life most times doesn't come so easy. We would have to make a lot of sacrifices to get them, but once we achieve it then it's ours forever.

To my Sponsors, readers, commenters, tippers, and upvotes maker. I am using this medium to say a big "THANK YOU" to you all. Without you my page is nothing. I appreciate you all.
11:10 pm Friday , 3rd June 2022.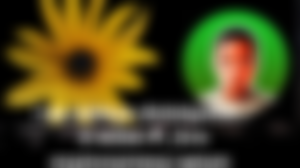 IT IS NOT GOODBYE BUT SEE YOU AGAIN