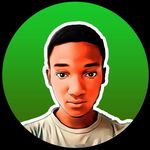 Yesterday was Monday for everyone, but not a Monday for me. Did you ask me why? It wasn't a Monday for me because I was indoors throughout the day. My journey home from Ebonyi state which is part of the southeastern part of the country was a stressful one. The journey took about 15 hours to get home. I was stressed out.
At some point, I decided not to journey home by bus 🚌 next time instead I would take a flight ✈️. But flight should be more costly compared to a bus. That should be the only thing hindering me from going by flight. I continue to pray for both platforms readcash and noisecash, I pray it continues to grow and get better each day. Maybe by then, I could have accumulated some BCH for myself so I could book a flight ticket from my BCH savings.
Too much of my dreams and hopes, but still I hope it comes to reality. Time to get to the topic for the day…
Still on Shadowspub prompt for the day.
Amazing 🤩 prompt. Isn't it?
I would say I love most animals while they are still at a younger age all because of their cuteness, little animals even babies 👶 are no doubt always looking so cute 🥰. Which is one thing that makes me love them the most, though they are always fragile and need to be held with care.
I got experience with both animals before which would surely give me a chance to choose both animals. Yeah! I had a terrible experience with dogs as usual. Dogs are always crafty and aggressive most of the time especially when they encounter a strange face in their home. But subsequent visits would make them recognize the face and show love and care.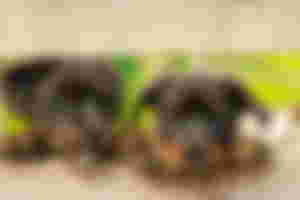 I remembered the day I was on an errand to get something, I didn't know there was a dog in the compound and had just given birth to puppies. Yeah, I was going alone not until my younger sister decided to run after me so we could go together. Seeing her chasing after me to catch up with me, I also started running toward my destination where they have the dogs. Had I known I should have walked in gently and nothing might have happened. But the rush I took in from the gates I saw the mother dog barking after me. I was shocked that I couldn't think of anything other than an escape route. A few minutes later my sister also jumped in through the gates. I was still running around the house with the mother dog behind me. I tried to jump over the fence but I was a little short of the height of the fence.
After my first jump, the dog already got to me and bit my trousers. I screamed but it was just too late. Before the owner could come to my aid. And called the dogs back.
When I got home I had to check my trousers and I realized the dog had already given me a scar on my buttocks. I cried and told mum to do something about it because there is this rumor that when a dog bites you then you start barking like one. Everyone at home laughed at me including my sister 😂. Since then I have never liked dogs 🐕.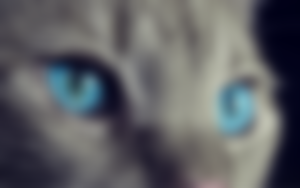 Cats are just so cool 😎 though at first I was scared to touch them there was a day in our compound when I saw this pure white little kitten 🐱 wandering around. I couldn't touch it so a friend of mine who had cats at home whistled and got closer to it. Then we took it around looking for the owner. We went to the owner to drop it and told him to take good care of it and not to let her out again. That happened in the morning, before evening we saw this little kitten again now finding its way into our hostel. 😂 this time around I tried to feel its fur and the flexibility of its bone and skin. It was less harmful and kind of friendly. We took it to the owner again for the second time and he was sorry.
The next morning we found it in our sitting room. Haaa. What is this kitten doing here? Then we decided to leave it and let it have a nice time. If the owner needs it then he would come for it in our hostel. It seems he doesn't care for it. The little kitten became a part and parcel of us and we liked it so much especially with its pure white fur on it. It stayed for months and would always eat and sleep on our chairs.
But there was a day we went home for school vacation and upon resumption, we couldn't find it at home again. Didn't know what happened. We asked the person we left in the hostel and he said there was a day when it went out as usual and never returned since then. It was a pain and we all missed it so much.
Judging from both story and experience you already know what my answer would be. I would love to have cats as a pet rather than dogs. 😝 but when both animals begin to grow older I lose interest in them.

Please don't forget to follow McYusuff on noisecash. Don't forget the "double f" or you follow up with the link below. 
https://noise.cash/u/McYusuff