Did you pray for them?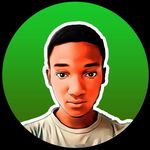 When was the last time you prayed for your parents? Do you just abandon them in your prayers and always expect them to pray for you? When was the last time you wished them good health and happiness? Most times we forget about our parents. If possible we should always pray for them every second of our lives. They are rare gems that can never be gotten elsewhere. The sacrifice they made for us, the care they had given us, the love they showed us, the guidance they gave us, and the time and attention they have given us.
I don't think we have anything to pay back completely for what they have done other than to keep praying for them always. They are our first bed, our first kitchen and our first toilet, our first school, they are everything to us when we were just nothing. So why forget them now we feel we become something. I pray God continues to bless our parents.
Who else would you cherish to be by your side always if not your siblings, no matter how worse they might be, we still have the same blood flowing in our veins? We can't replace the brotherhood and sisterhood love. When last did we remember our siblings? We should always pray for them because when they excel, we excel. When they are in pain, we are actually in pain too. At some point in time, you might not have anyone to fall back to than your siblings.
God bless our teachers. They have been like a guide to us all during that time we knew nothing. They expanded our knowledge and took their time to put us through the unknown. If we become a doctor, a lawyer, or any other profession in life, we all pass through a teacher to get to wherever we are and we owe them a lot. Why forget them in our prayers? They deserve the best from us. Even if we can't pay back the knowledge they impacted us, then let's pray for them.
To those of us who aren't married yet. When was the last time we prayed for our future spouse? Or do we just pray to meet them and get married? Have we ever thought of praying for a better future together?. We really need to be very prayerful even when we have never met with them.
Then to the married, prayer is the best gift we can give to our partner. The money would finish someday, love might fade someday, even we would grow old and leave each other someday. But the prayer would never leave us.
Another important aspect is to always be prayerful before giving birth. Our kids are just a typical representative of who we are, our family background. So when we pray to have a happy home let us not forget our children in our prayers. They are our future and leaders of tomorrow.
I pledge to Nigeria, my country, to be faithful, loyal, and honest. Are you truly the loyal self you promised to your country?.
Our country is our home. We should protect it and guide it with prayers. Nothing changes faster compared to the prayers we make to our dear country. We should always remember to pray for peace and progress, unity and happiness, and also pray for good leaders to rule our country.
Making time for oneself is not selfish. When you pray for those we are to pray for. Then we are left with no option but to pray for ourselves. Prayer is what keeps us going. Just like a quote has that "prayers is the sword of a true believer". Let's be prayerful and not only to ourselves always but we should try remembering those who are entitled to our prayers all day and night.


I am also guilty of this as no one is born a saint. But after writing this I would also make sure I work towards becoming a better person who keeps to prayer. This was just my thoughts for today as I penned it down without hesitation.
Have a nice day from me to you. And I pray God continues to spare our lives to see many more days on the earth's surface.