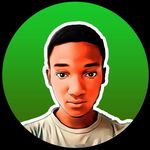 But all in all. Monday is always Monday!. We had no choice but to keep it going. One funny thing I still wonder about is the fact that taking a look at how fast time goes by these days. Just like the blink of an eye 👀 we realize that another weekend already approached us. Coming to look at the month and the year in general, when we kicked off the month of September days ago we are now on the 27rh and we have three more days to go.
I pray God continues to spare our lives and make things easier for us.

To the discussion of the day.
I made several mistakes in my life. Because we are bound to make mistakes 😃. Even the King and saints make mistakes as we all know no one is perfect.
So I am just sharing a few mistakes I felt could be shared with the public. I don't mean to have some cockroaches in my cupboard but there are surely some mistakes we might have made in life that we would never want them to leak out but remain secret to us and our creator.
This happen 😅 to me few times in a year. But sometimes I rather receive those calls from other people who already made a mistake with my númber. I still received one last week. The person called me and went straight to the point telling me that he had been trying to call my number since and I didn't pick up. I was talking and he continued, he said he was about to send the money to me to buy those stuff because he is in need of it urgently. I thought he was a scam trying to trick me at first. But when I said "the wrong number" he apologized and hung up the call. I am sure he must have checked his screen and noticed a wrong number.
I remembered the day I got a number from someone we met at a conference. At the end of the conference, we exchanged contact so we can get in touch with each other. I don't know what happened or how it happened. All I knew was when I got home to call him and thank him for the meeting his number wasn't going through at first but after several trials, it went through and all I could hear was a woman speaking another language 🤣, instead of a man who I met in the conference. Maybe it's his wife.
I called again but she didn't pick. I called several times after then the pickup and shouted at me in her language 🤣. I never knew the meaning of what she said. But then I realized it can never be his wife.
I remember the day I encountered a little boy who was my classmate, he stole his dad's money from home and asked me to spend it together with him 😃. I never knew it was stolen money. He said his dad just returned from London. So I was even happier to rejoice and spend time with him.
After much spending and enjoyment, he gave me some amount of money to take home and spend. I collected it from him, and I told my brother about it on our way home. He told me to throw it away. Then I was like "why would I throw this money away" I held on to it till I got home and dad asked me where I got the money from. I was unable to say anything. Then he dragged me home and beat the hell out of my life. I confessed after I received several beatings and punishment from him.
I realized if I had followed my brother's advice I wouldn't be the one in great pain like that day.
There was this day I was rushing my way home from school. My roommate was at home because he didn't have classes that day. He was already on "feel at home mode" 😉🤣. He didn't lock the door and was just enjoying himself around. I got home and was in a rush to use the toilet. I looked around the house but I could find a trace of him. Then I head for the toilet straight away.
I opened the door without knocking and it opened straight up. I thought there was no one there. Not until I heard him shout HUMMM HUMMM. CAN'T YOU SEE I AM USING THE TOILET? 😂
Hahaha 😀 I can't laugh as I was ashamed of myself and he was too. 😂 he later came out of the toilet and told me that "whenever he does tell me to stop eating too much food, I won't hear"
I felt shy and ashamed of myself. I laughed and rushed into the toilet to ease myself. …
There was a day when I and mum were the only ones at home. Though I was still younger then. After having breakfast, I went to bed to sleep and mum went to the market. By the time I wake up, I am already hungry. I can't go to the kitchen to take food without mum's permission. The hunger took me so hard 🤣 I never knew what step to take. Then I went to get a stool and climbed up the wall, removed the wall clock, and changed the time to past noon. I did that to other wall clocks too. I changed the time and was happy to go to the kitchen to take some food for my lunch. After eating to my satisfaction 😉 I already forgot to change back the time.
Mum arrived and said hahaha how come it's already evening so fast? And the sun is still out?. I looked her in the eyes. She asked if I had already eaten then I was dumbfounded. I said when it was noon I already ate my lunch. She laughed and laughed and said is that why you changed the hand of the clock?.
You can change the hands of the clock but you can't change the time of the day itself she said to me.
Don't do that again. I was warned. And I never made such silly attempts ever again 😂 😆