When Raindrops Fell From The Sky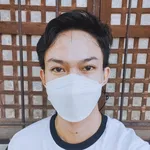 A pleasant evening to you all. It is raining right now, and the sound of raindrops dropping on the roof is calming. I might fall asleep. That is why I decided to write instead, so I would not worry later about writing one today since, yesterday, I wasn't able to publish one.
It's been a while since it rained here, and thankfully, it's not that hard. The plants have finally tasted the water that comes from the rain again. It's quite a different flavor from the usual type of water being poured into the plants.
The sky is also rumbling, but not too loudly. I see how that water from the ground splashes as people walk towards it. Some don't have an umbrella and rush toward their houses so they can change. Some are children, and they are happily dancing in the rain. Their parents are calling them to go inside because they might get sick from it. But they seem to not listen. They are happy. They are having fun. They are enjoying the rain. They are not thinking about getting sick from the water. They are just having fun.Well, I've been there and I think you too.
By the way, I woke up early today. If I am not mistaken, it's 6 o'clock in the morning, way earlier than the usual 8 o'clock, except on Mondays and Wednesdays. I did my mourning routine, went outside to get some fresh air in the morning sun, made my coffee, and ate some bread. The sun is shining, the birds are chirping, and the air is so fresh and clean at that moment. Indeed, it was a beautiful morning, and I am so happy.
At 7:30, we had our midterm exam on our research subject, and to tell you honestly, it's hard, really difficult. The first part consists of the Multiple Choice and Identification types of exams, and I am not very confident regarding it since we are just given 30 minutes to answer it. But I hope for the best.
The second part consists of a situational case. For another 30 minutes, we answered and analyzed the case. At first, I really don't know what I am typing because the requirements are really hard. It's only when time is almost running out that thoughts continue to flow from my head, and thankfully, I was able to almost complete the provided boxes.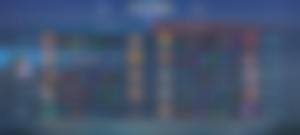 My classmate and I decided to play one classic game on Mobile Legends a while ago also. At first, I thought we were going to be defeated already, given the fact that the opposing team is really doing well. Moreover, one member of my team had gone AFK, so what I did was just push towers instead, and the most fulfilling moment was when they didn't recall and just let me break down their main tower, giving us the victory.
I am also eating the snack below while writing this post, and yes, I am enjoying it. Don't worry, I will drink a lot of water. It's not a healthy food, but I can't resist it. Anyway, it's just once in a while.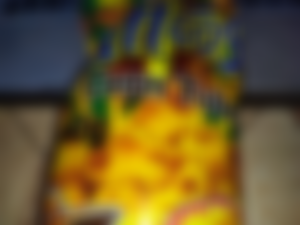 That is all for this time, guys. I still have something to read tonight, and hopefully, I won't be distracted when I start it. The rain has stopped as of writing this part, and the surroundings seem fine. I can hear sounds from different animals and also sounds coming from the keys of my laptop as I type down words. Thank you!
---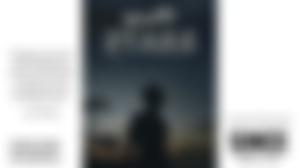 Follow me on:
---
If you are enjoying it, feel free to check these out too:
Template from Canva and other images used are from Unsplash.
© 2022 McJulez. All Rights Reserved.