Unuttered Words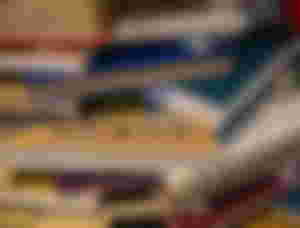 Words are so powerful that they can evoke any feelings. Be it sweet, harsh, or anything you may think of to say. But one thing should be remembered, not all words are spoken. Some are left unuttered. Some are buried down in somebody's thoughts-waiting for the right moment to arise but it feels like that moment seemed not to come.
Why there are people who do not speak sometimes? A simple question that is hard to answer most of the time. Well, I also ask such a thing to myself once in a while. This happens when I am given the chance to speak but suddenly my mouth won't utter any word.
I've seen many individuals who experienced the same. Some weren't as confident as others. Some weren't as severe as others' experiences. Some do it on purpose. While others can't just find the right words to say in a given situation so they just choose to remain silent.
But among the rest, what's worst is when you can't tell what you feel. It's not the same as keeping a secret. It's far worse than that. Sometimes, if not all the time, a secret won't hurt you when you keep it. But a feeling you kept within you could make you suffer. While it's true that you can fake it, there comes a time when you can't hold it back anymore. Or if not, there will be a time when you'll just regret it because you did not take the chance to say it when it's in front of you already.
Nevertheless, I believe that life is a matter of choice. Regardless of the reason that keeps you from holding it back, you can keep it. That's your choice and everyone respects you for that decision. After all, it's how you live your life that matters the most.
To the words that are still unspoken - waiting to be told, I hope they will be known. To every person who does not have the confidence to speak up and tell it, I hope you'll become nonchalant in a good way.
And to me who is still struggling with how will I say these unuttered words I have in my mind, I hope I'll have the confidence soon.
Anyway, always remember that one word is enough to break a fragile heart. So, be careful.
---
!
---
Follow me on:
---
If you are enjoying it, feel free to check these out too:
Lead image is from Unsplash
© 2022 McJulez. All Rights Reserved.