To the most selfless woman I know, this one is for you
April 8, 2022
Friday
 There is one special person in our lives wherein no matter what the situation is, she is there by our side, enduring the pain and hardships to keep us safe and guide us as we grow. They will do anything in their power to protect us. Because of this, we must be careful with what we say and do to ourselves, for we know that a tiny word or deed can have big repercussions.
---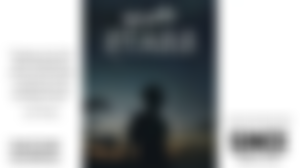 Follow me on:
---
To the woman who carried me in her womb for nine months, I am happy to be one of your children. Nothing would compensate for the things you have done and given to me, but know that I am always grateful. I really mean it. 
So on this very special day, know that I am happy. I may not always express and show how much I love you, but know that I am always here for you. I love you with all my heart and I am proud of it. You're the best mother in the world, even when you're so strict sometimes. I know that all those things are for our own good, so I understand. But I am sorry if sometimes I am a big-headed son, haha. Well, I know you understand it, though, because of how stressed I am sometimes. 
I am not your most annoying son, but I am still sorry if you get angry when I do silly things. You're the queen in the house, and you are respected always. You deserve all the love and I may not yet give you the things you want, but I hope God will give you more years in life so I can give back to both of you once I get a job.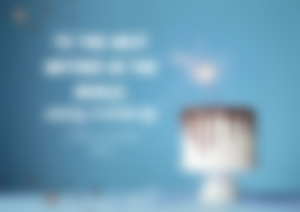 Happy Birthday, Mang. The gift I gave this time is very simple, but I know that somehow you appreciate it. Don't worry because once I save more and get a stable job in the future, I'll buy you more. That time, it is us who will provide for you. Once again, happy birthday, I wish you many more years of life, and may God continue to shower us with abundant blessings.
---
Today's my mother's birthday, and she just turned 57. I want to make my message longer, but I might just cry again because of the things that have happened since I was a child. But here is a little preview. I remember her still carrying me even when I was already 10 and older at that time. The reason is that I have been going to the hospital since I was six, and that happens every three weeks due to my heart condition. During those times, I get injected in my butt, and of course, it really hurts a lot, to the point that I still cry at that time, especially when the medicine, which is an antibiotic-a painful medication, won't be injected in just one try. 
We are just poor and don't have a vehicle. To save money on the fare, she carries me under the scorching heat of the sun for more or less a hundred meters away from the hospital because those who are waiting for passengers outside the hospital charge a higher amount of fare as compared to those who pass by.
So yeah, like I have said, I'll do anything to achieve my dream so I can give back to her, also to my father, who I consider the best father too. The money I used to buy the gift I gave to my mother was gained through writing here, and as I always say, this platform is really amazing and indeed the best. Thank you very much!
To those who are also celebrating their birthdays today, happy birthday!
---
If you are enjoying, feel free to check these out too:
© 2022 McJulez. All Rights Reserved.