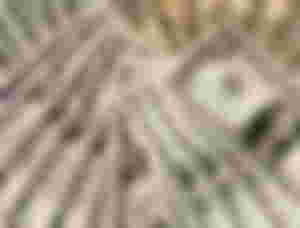 The number of cases being affected by COVID19 is still increasing. As a student, the extent of what I am doing in helping mitigate the increasing number of cases is first, to just stay at home and avoid going outside, especially to public places.
Whenever I go outside, specifically when going out to buy something or get my allowance from the scholarship program, I always carry my alcohol with me as well as a face mask and face shield. Its significance is not just about protecting myself, but also my family.
I am also health conscious and that is another reason and significance why I keep on making sure that I am safe from the threat of the virus through eating a healthy balanced diet and doing some exercise but sometimes, I wasn't able to do it due to some reasons. I just stay inside our home since I am vulnerable.
One more thing is to use the power of media and technology. Since March this year, I have joined a writing platform to share my thoughts and get paid even for just a little amount. I have a few hundred followers there. As a student, I am using my skills in writing to voice out my thoughts and influence my fellow students who are there and other people, especially those who have works to strictly follow the safety measures.
I have written several articles about the do's and don'ts such as sanitation, practicing frequent and proper handwashing, maintaining a distance of at least one meter away from individuals, especially in public places, and above all, instilling the importance of the discipline, aside from the vaccine, which we really need to have to avoid the spread of the virus.
On the other hand, the distinct roles, in my opinion, should business establishments in our locality do to our locality to show their corporate or social responsibility amidst pandemic is first, supporting the well-being of the locals and the vulnerable groups who were in a very tight budget in particular.
It could be offering discounts or affordable prices, most especially to the necessities. It is known for the fact that life becomes poorer. Without jobs, there is no salary. Without it, there will be no money to buy food and everything needed. In turn, no profits for businesses because consumers will not be able and afford to buy.
---
So, favoring the locals, such as giving discounts and other promos, will not just help these businesses show their corporate and social responsibility. They are also helping the locals in this time of the pandemic.
---
Another thing is managerial altruism. In practice, it refers to caring about the happiness and well-being of other people. They can donate something that most people need in this time of the pandemic. It could be in the form of a community pantry. In this way, business establishments will not be just able to show corporate or social responsibility. They, too, will show the spirit of oneness and Bayanihan or the spirit of civic unity and cooperation among Filipinos.
Since it creates a favorable public image, one more role which I see that business establishments in our locality could do is to use their balanced authority and responsibility. This is to provide equitable benefits for its employees and be a role model in the middle of this fight against the unseen enemy by raising awareness about what people can do and applying approaches that could establish a dynamic relationship between them and society while helping individuals thrive amidst the pandemic.
---
---

1 - Between Never or Ever / 2- Those were the days, my friends/ 3- New Experiences Come and Go/ 4 - Admit or Lie: Choosing Between Options/ 5 - Dreams: One Word, Countless Reasons/ 6 - Kyoto: City of Past, Present and Future/ 7 - Depresyon sa mga Kabataan: Mga Dahilan at Kung ano ang Makatutulong/ 8 - Burdensome Truth/ 9 - Make it Righteous/ 10 - Little Achievements, Great Rewards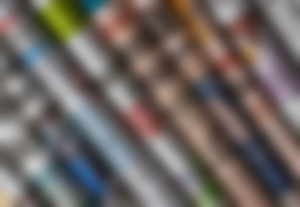 Special Notes:
All Other Images used in this article (without watermark) are Copyright Free Images from Pixabay and Unsplash.
This is original content.