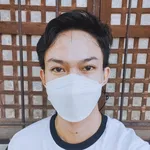 Not only the most expensive foods nor precious things could satisfy us. Even the simple ones could already make us satisfied.
Not only the most expensive foods nor precious things in the world could satisfy us. Your reason is as good as mine. Even the simple ones could already make us satisfied. Wanna know the reason why? It is contentment. We have unending wants, but loving the simple things could at least make us more appreciative and fulfilled.
Sinangag with egg, filled with love and sprinkled with crushed chicken skin ni Mang Juan. It sounds pricy, but it is not. It may not be as delicious as your favorite food, but this one is really good enough. The ingredients are just a few, so don't worry too much. In fact, you can just have an egg, set aside rice (kilabban or natirang kanin), and salt to taste.
However, if you like to take it to another level, you can also add some garlic and onions. While cooking it, you may also add soy sauce or oyster sauce, if you like, to add more color to the rice. After cooking it, place it then in a clean bowl or plate and sprinkle it with crushed chicharron or the one I used as an alternative - chicken skin ni Mang Juan.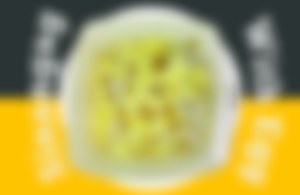 Sinangag with Egg
Just a simple food but it tastes like it is something pricey. The crushed chicken skin chichirya gives more flavor to the fried rice and egg. Just a friendly reminder, just put a little salt when you plan to add chicharon or the first one I have mentioned in order to balance the flavor. The garlic and onion may not be seen already but it gives more flavor to the food, making it tastier.
Total Cost
You may be shocked by its price, just kidding. The egg is worth 6 pesos, the rice is 8 pesos (just the serving I had), the garlic and onion are worth 5 pesos, the chichirya is 6 pesos, and the salt that was used is .10 pesos. All in all 25.10 pesos or .50 US dollars as of the writing of this post.

There is a saying that goes like this, for as long as it is okay and makes you satisfied, then go for it. Cooking may seem hard for somebody who is not used to it, but once you try, you may want to do some experiments too.
On my future posts, I will also share the other food I cook. They are not the usual ones, but it's worth it. And guess what? My favorite ingredients are Hansel crackers, Skyflakes, and of course egg. With that three ingredients, I cannot only make a meryenda, I can also turn that into ulam or dish. Well, it tastes like fish ball, and sometimes chicken fillet, depending on the condiments and additional ingredients I put.
However, you may know that next time. That is all for now. I hope that this simple post about a simple food makes you hungry, haha jk. Anyways, Thanks for reading, guys! More blessings to come!
Should you want to read some of my articles, you may try reading Revisiting Knowledge, To all the women out there, Reviving the Dead, Are you guilty?, or No storm can bring me down. And if you are enjoying it, do not forget to show your support. Remember also that you are handsome/beautiful in your own way. So be brave and confident!
Thanks to my readers and sponsors for following my publications. May God bless you a hundredfold. Also, this is original content. Most of the photos I use are free images from either Unsplash or Pixabay.