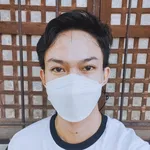 Some things were meant to be told, some were concealed. Some were buried while the rest finds their own way to leak. Secrets should have remain secrets, but not all the time.
Today's Sunday and the sun is looking great. The clouds have always been magnificent. It somehow boosts our mood when we are not feeling well.
I went to Honey's house because she said she has something important to tell me. Something that could be life-changing. I don't know, but I am curious to know it.
Their house is just a hundred meters away from ours so decided to just walk since it's still early. I want to have some walking exercise too and at least get healthy vitamin d.
I pressed the button beside the gate twice. Just a few moments later, Honey opened up the gate for me. She's just wearing a simple outfit.
We entered her room and said I should wait. When she came back, she's already holding some food and drinks. I immediately helped her.
"So are you ready?" She asked when we put the food and drink in the place.
"You always knew my answer. Of course yes, it's my nature to be curious." I said
She just laughs a bit and smiled. I know what she's thinking.
"I know everything that's happening. I mean, I at least know why it's going on." She said which made me throw her a confused look.
"Here's the secret I have been hiding from you from the very start. My mom helped someone before. The same exact place where the mastermind tried to dispose of you."
"You really look interested, huh. What if I'm just joking" she said jokingly. "Just continue," I said without minding her jokes which just seemed to piss me off.
"A group of men is doing something to a body at that night. It might be the mastermind. The news I told you before, it's not complete. My mom saw everything. The moment they will throw the body, she played a sound of incoming police like what I did when I saw you," she told.
"W.... hat?" I exclaimed. "So you mean to say, you are the real one who saved me?" I asked.
"Hmmm.... when Jace texted me, I went thee immediately like what I told you the last time. But the ones who are taking care of you currently were your savior, too. But here's the thing which is why I called you here."
****
The next morning, Honey and I were walking in the hallway when we meet Teacher Anna on the way. Since Honey is not paying attention to her way, she bumped with Ms. Anna. I helped her pick her things. We hold the last book. I remove my hands off it since she insisted.
I saw a scar on her wrist. She noticed it when I did not take off my eyes in it. She then thanked us and walk away from us hurriedly.
"Did you see that?" I said to Honey. "What? The 50 Shades of Gray book?" she answered while laughing.
"No, it's not that thing. It's the scar on her wrist." I exclaimed. "What's with her scar?" she asked. I realized I haven't told to anyone about what I saw that night yet. Hmmm, I think I am almost near to solve this mystery.
Honey noticed that I am smiling and she asked me. "What's with that smile?"
I just look at her as if my eyes were telling her the answer she wants.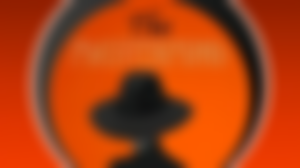 Genre: Mystery/Thriller/Action/Drama/
Date Started: July 8, 2021
Date Finished: n/a
Status: Ongoing
Note that it is just fiction. Any names, places, events, and other things that are mentioned here are just the product of my imaginations.
1 - And it Begins/ 2 - Some New Friends/ 3 - An Acquaintance Party/ 4 - The Rising Action/ 5 - A Traitor/ 6 - Now Unmasked/ 7 - Deciphering the Real Enemy/ 8 - The Past Keeps on Haunting/ 9 - Remember it Again/ 10 - One More Secret
10 b - The Real Mastermind
Special Notes:
All Other Images used in this article (without watermark) are Copyright Free Images from Pixabay and Unsplash.
This is original content.